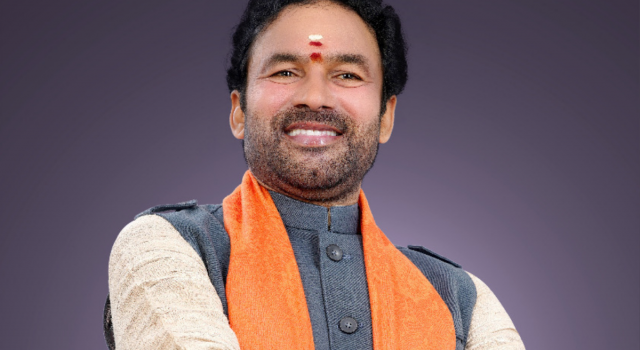 Leh, October 19: Union Minister of State for Home G K Reddy Monday accused National Conference (NC) leader Farooq Abdullah of using the 'language of rebels' when he demanded restoration of Article 370 in Jammu and Kashmir with China's support   
According to the news agency KNO, in-charge minister of Lakdah UT, Reddy while referring to Dr Farooq Abdullah,  questioned that how can a senior political leader who is Member of Parliament (MP) during the escalating tensions with China in eastern Ladakh talk about China's support to help in restoring Article 370 .
"This is the language of rebels," he said in a presser in Leh while offering a series of sops for the cold desert that includes 7500 MW power projects and 5000 jobs for the youth.
Slamming Pakistan and China for intervening into the internal affairs of India, Reddy said that both China and Pakistan have no right to talk about India's internal matters and Ladakh's UT status.
"At the same time, the parties like Congress, PDP and NC are toeing anti-national line by speaking the same language as that of China and Pakistan, which is unfortunate," he said.
Earlier NC leader Farooq Abdullah had said that Article 370 will be restored in Jammu and Kashmir with the support of China in an interview with New Delhi based channel.
Reddy said that Ladakh has a huge potential for power generation and Government of India has identified projects that will generate 7500 MWs of electricity for the Union Territory.
"The power projects will serve the local population and will help farmers, industries," Reddy said.
"We gave UT status to Ladakh to take it to the new heights of development that include, power, tele-communication, road, air connectivity along with education and health connectivity. All these sectors are being upgraded."