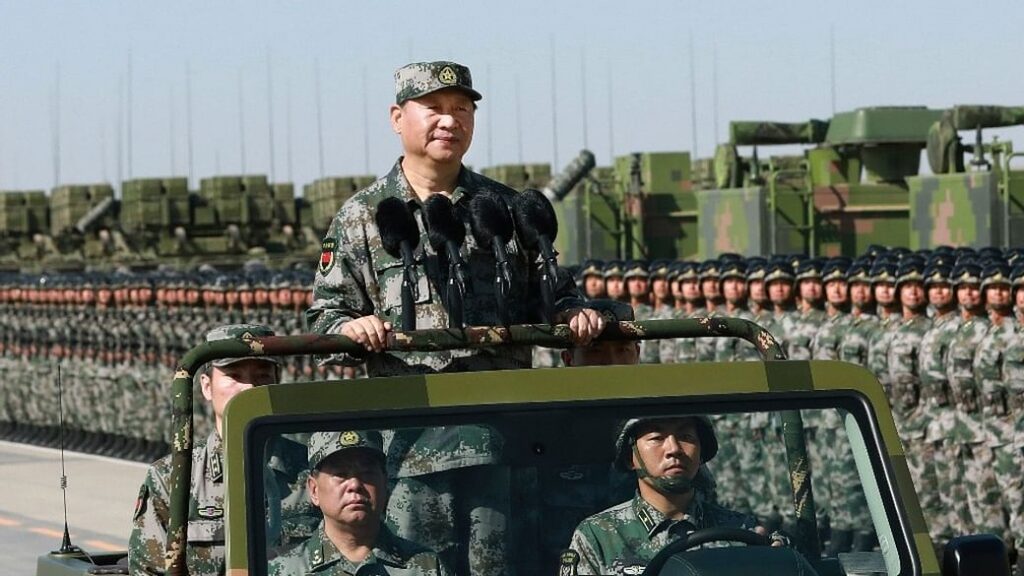 Hong Kong, October 15: At a time when the tensions are running extremely high with India on Line of Actual Control (LAC), Chinese President,  Xi Jinping has called on troops to "put all (their) minds and energy on preparing for war".
According to the CNN quoting Chinese official news agency Xinhua, Xi made these remarks during his visit to a military base in the southern province of Guangdong on Tuesday.
During an inspection of the People's Liberation Army (PLA) Marine Corps in Chaozhou City, CNN quoting Xinhua said that Xi told the soldiers to "maintain a state of high alert" and called on them to be "absolutely loyal, absolutely pure, and absolutely reliable."
The main purpose of Xi's visit to Guangdong was to deliver a speech Wednesday commemorating the 40th anniversary of the Shenzhen Special Economic Zone, which was established in 1980 to attract foreign capital and played a vital role in helping China's economy become the second-largest in the world, CNN reported.
But the military visit comes as tensions between China and the United States remain at their highest point in decades, with disagreements over Taiwan and the coronavirus pandemic creating sharp divisions between Washington and Beijing, the report said.
CNN reported that the White House notified US Congress Monday that it was planning to move ahead with the sale of three advanced weapon systems to Taiwan, according to a congressional aide, including the advanced High Mobility Artillery Rocket System (HIMARS).
Xi's remarks have come in the background of the tension between India and China at Line of Actual Control (LAC) in Eastern Ladakh.
On Tuesday both the nations agreed to focus on a mutually acceptable solution for disengagement as early as possible after holding talks for around 11 hours.