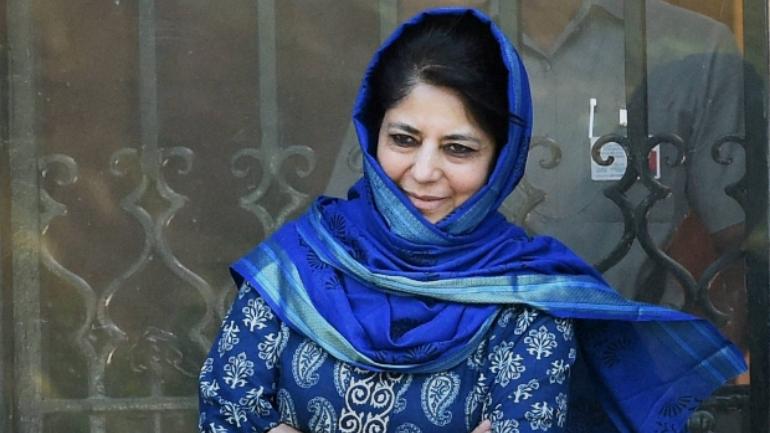 Srinagar, October 14:  Soon after her release, former chief minister and Peoples Democratic Party (PDP) president Mehbooba Mufti said that Kashmir will never forget the "insult and humiliation" they faced after 'Delhi Darbar snatched' the special status of Kashmir on August 05, 2019.  
In a late night audio message on her official twitter handle, Mehbooba termed August 5 move a "black decision".
"I am released after more than a year. During my time in detention, the black decision of the black day in August 2019 continued to attack my heart," Mufti said in the audio clip.
"I feel this must have been the condition of the people of Jammu and Kashmir. None of us can forget the insult of that day. Now we need to take back what Delhi Darbar snatched away from us illegally and in an undemocratic manner.
"Not only this we will have to continue our struggle for the resolution of Kashmir issue for which thousands of our people have laid down their lives. I know the way ahead is not easy, but our resolve will help us tread the path," Mufti added.
"Today, when I am being let off, I demand the release of others who are still in detention illegally," Mufti said.
J&K government's Home department this evening revoked Public Safety Act order of Mehbooba Mufti on Tuesday.
Mehbooba was detained hours before the Central government nullified Article 370 and re-organised J&K into two Union Territories on August 5, 2019.