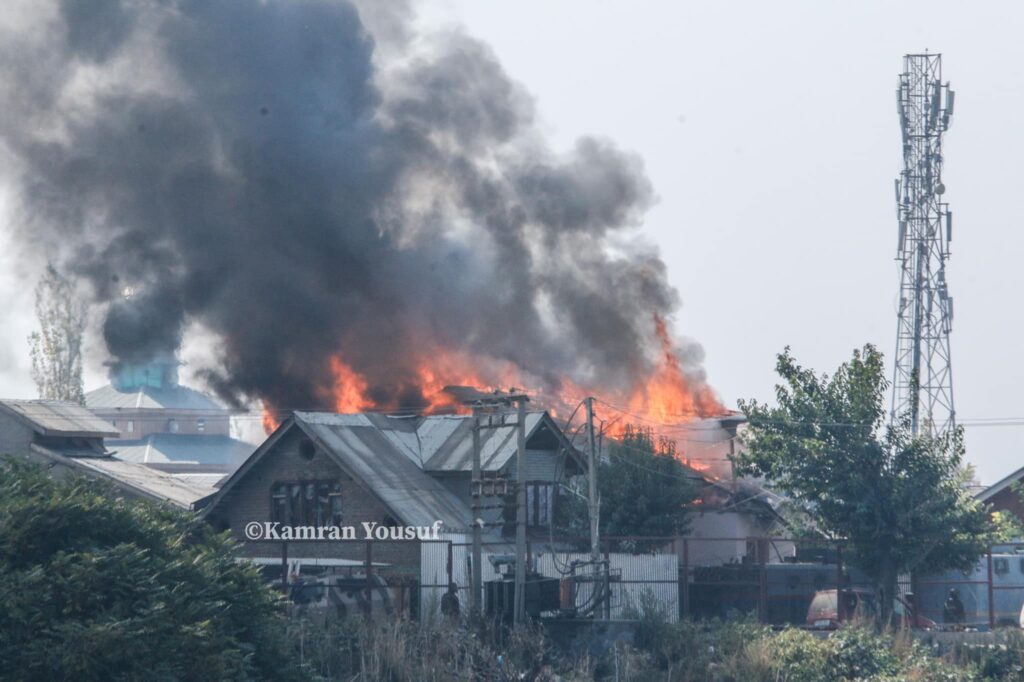 Srinagar, Oct 12: Lashker-e-Toiba (LeT) Commander Saifullah has been killed along with a local militant in Rambagh Barzulla area.
A top Lashkar-e-Toiba commander and his aide were killed in a fierce gun-battle at Barzulla area of Srinagar on Monday, police said.
Inspector General of Police (IGP) Kashmir Vijay Kumar said that after receiving the input about presence of militants in Barzulla area last evening, joint teams of police and CRPF laid a siege and today morning, the gunfight raged.
Witnesses said that since early morning, there was an exchange of fire between militants and security forces in the area. "Many locals living adjacent to the house where militants were hiding, left their homes and ran for cover. A few families were evacuated by the police," they said.
Today's encounter was second in Srinagar since September 17, when three militants and a woman were killed during Batamaloo gunfight.
A police spokesman said that during the search operation, as the presence of militants got ascertained they were given the opportunity to surrender after evacuating all civilians. "However, they fired indiscriminately upon the joint search party which was retaliated leading to an encounter," he said.
Police spokesman said that in the ensuing encounter, two militants LeT were killed and their bodies were retrieved from the site of gunfight. "The slain militants were identified as top LeT Commander Saifullah (a Pakistani National) and Irshad Ahmed Dar alias Abu Usama, a resident of Pulwama who was active since May-2019."
The spokesman said that as per police records, Saifullah infiltrated earlier this year and shifted his base from north to south Kashmir, two months ago.
"He was involved in planning and executing several major militant attacks on security forces which includes the killing of a CRPF officer at Chadoora on 24/09/2020 and 02 CRPF personnel at Kandizal area of Pampore on 05/10/2020," he said.
The spokesman said that arms and ammunition and incrimination materials was recovered at the site of encounter.
"Keeping in view the prevailing pandemic due to COVID-19 and to ensure the safety of people from the inherent risk of contracting the infection, the bodies of the slain militants shall be sent to Baramulla for burial after completion of all medico-legal formalities," the police spokesman said.
"The nearest family members of the slain local shall be allowed to participate in the last rites," he said. "People are requested to cooperate with police till the area is completely sanitized and cleared of all the explosive materials if any," said the spokesman.