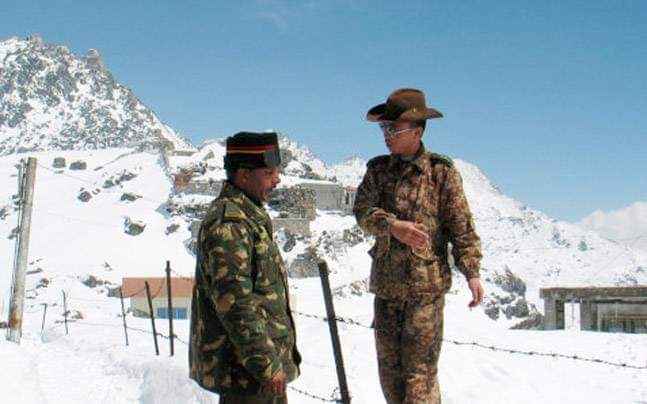 Srinagar, September 23:  India and China have agreed to stop sending more troops to the frontline in eastern Ladakh.
According to the Ministy of External Affairs (MEA), on September 21, the Indian and Chinese Senior Commanders held the 6th round of Military Commander-Level Meeting during which a joint press release was issued by the two sides.
"The two sides had candid and in-depth exchanges of views on stabilizing the situation along the LAC in the India – China border areas," MEA stated.
"They agreed to earnestly implement the important consensus reached by the leaders of the two countries, strengthen communication on the ground, avoid misunderstandings and misjudgments, stop sending more troops to the frontline, refrain from unilaterally changing the situation on the ground, and avoid taking any actions that may complicate the situation".
The MEA stated that the two sides also agreed to hold the 7th round of Military Commander-Level Meeting as soon as possible, take practical measures to properly solve problems on the ground, and jointly safeguard peace and tranquility in the border area.
Tensions  were rising
The tensions were mounting between India and China in eastern Ladakh.
Earlier, Indian army has accused Peoples Liberation Army (PLA) of violating the consensus and carried out provocative military movement to change status quo in Eastern Ladakh.
"On the Night of 29/30 August 2020, PLA troops violated the previous consensus arrived at during military and diplomatic engagements during the ongoing standoff in Eastern Ladakh and carried out provocative military movements to change the status quo," army said in a statement.
China, however rebutted the Indian army statement, saying, "Indian army illegally crossed the Line of Actual Control on Monday, a provocative move that violated the previous consensus and urges the Indian side to withdraw its forces"
Both India and China have held several rounds of military talks involving the senior commanders to draw plans for the disengagement of troops after June 15.
On June 15, around 20 Indian soldiers lost their lives during clashes with the Chinese army in the Galwan valley region in eastern Ladakh,.
According to Indian media reports, China had occupied 1000 Sq Km of territory on the Indian side of Line of Actual Control.