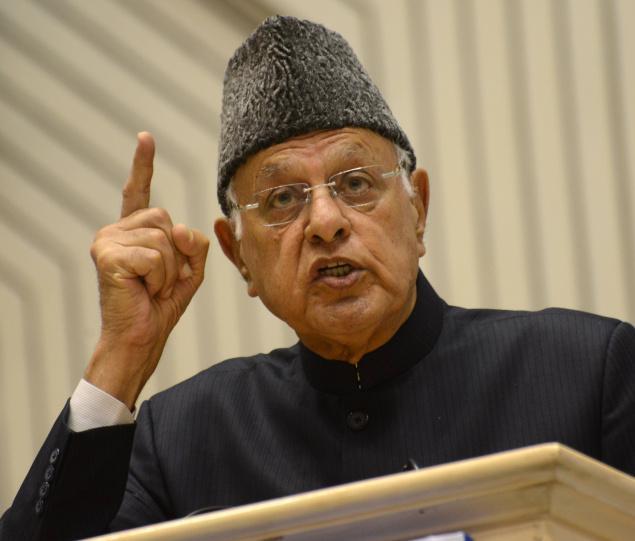 Srinagar, Sept 08: National Conference (NC) President Dr Farooq Abdullah on Tuesday said that party has never played communal politics and alleged BJP & RSS has dissected the nation while resorting to politics of divide.
 Dr Farooq criticized the remarks of BJP senior leader Ram Madhav who had alleged NC of using Islam in its politics aimed to hoodwink people of Jammu and Kashmir.
"It has remained our history that we never played communal politics or politics of divide", NC President Dr Farooq said.
He was speaking to media at 38th death anniversary of party's founder Late Sheikh Mohammad Abdullah. At the occasion several party leaders and activists participated in the function and paid rich tributes to Late Abdullah.
Dr Farooq while hitting hard to BJP said that NC always called people across the ideological divide towards unity while it was BJP who played communal politics across the country and led division of nation into pieces.
"Late Sheikh Mohammad Abdullah always used politics of unity. He never resorted to politics based on religion. He worked for the unison of all sections of society be it Hindu, Muslim, Sikh or else", Dr Farooq asserted and added it was BJP who used communal card in politics and created dissection among society which led to division, hate and animosity.
He said the transition of Muslim Conference into National Conference was aimed to take all sections of society along which however witnessed joining of people across the divide into ranks.
Dr Farooq added if anyone is playing communal politics it is BJP & RSS who will soon drown in it. (KNS)