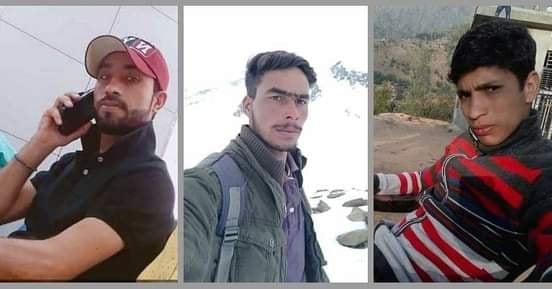 Srinagar, Aug 13: A police team headed by a DSP ranked officer from Kashmir has been sent to Rajouri district to collect DNA samples of the families claiming to be relatives of the three youths allegedly killed in an encounter in Shopian district on July 18 last.
"We have sent a team headed by Deputy SP Wajahat today to Rajouri to collect the DNA samples of those claiming to be relatives of the deceased," Inspector General of Police Kashmir Zone Vijay Kumar told reporters on the sidelines of a function here.
The top police officer of Kashmir said the DNA samples will be sent to central laboratories for matching.
"There are two aspects of the investigations. One is matching the DNA and then we will be also investigating whether these youths, who had come to work in Kashmir, had any links with militants. We will be going through their call details and other technical aspects as well," he added.
Army has also taken notice of the family and social media claims regarding the operation and "initiated investigations," a police spokesman recently said.
On July 18, police in a statement had said that three militants were killed in gunfight with joint team of police, army and CRPF in Shopian district on an input by army.
"On a specific input by 62RR about presence of (militants) in village Amshipora area, an operation was launched by them in the area," a police spokesperson had said.
During search, he had said, the militants fired upon Army and encounter started. "Later on police and CRPF also joined. During encounter three unidentified militants were killed," he had said in the statement, adding, "Bodies of all the killed three (militants) were retrieved from the site of encounter." However, he said, the identification and group affiliation of the slain was being ascertained.
"Incriminating materials including arms and ammunition were recovered from the site of encounter," he said.
All the recovered materials have been taken into case records for further investigation and to probe their complicity in other militancy-related incidents, he had said.
"The bodies have been sent to Baramulla for their last rites after conducting medico-legal formalities including collection of their DNA," he had said.
He had said a case FIR No. 42/2020 under relevant sections of law has been registered at Police Station Hirpora and investigation has been initiated into the matter. (GNS)