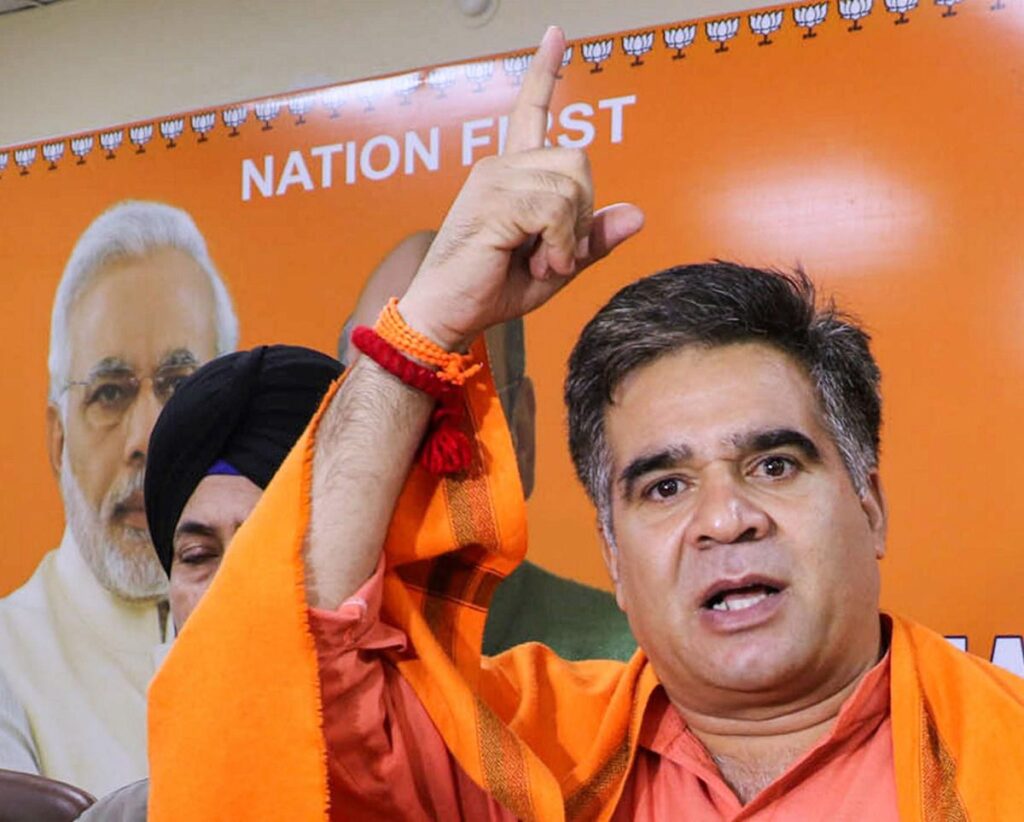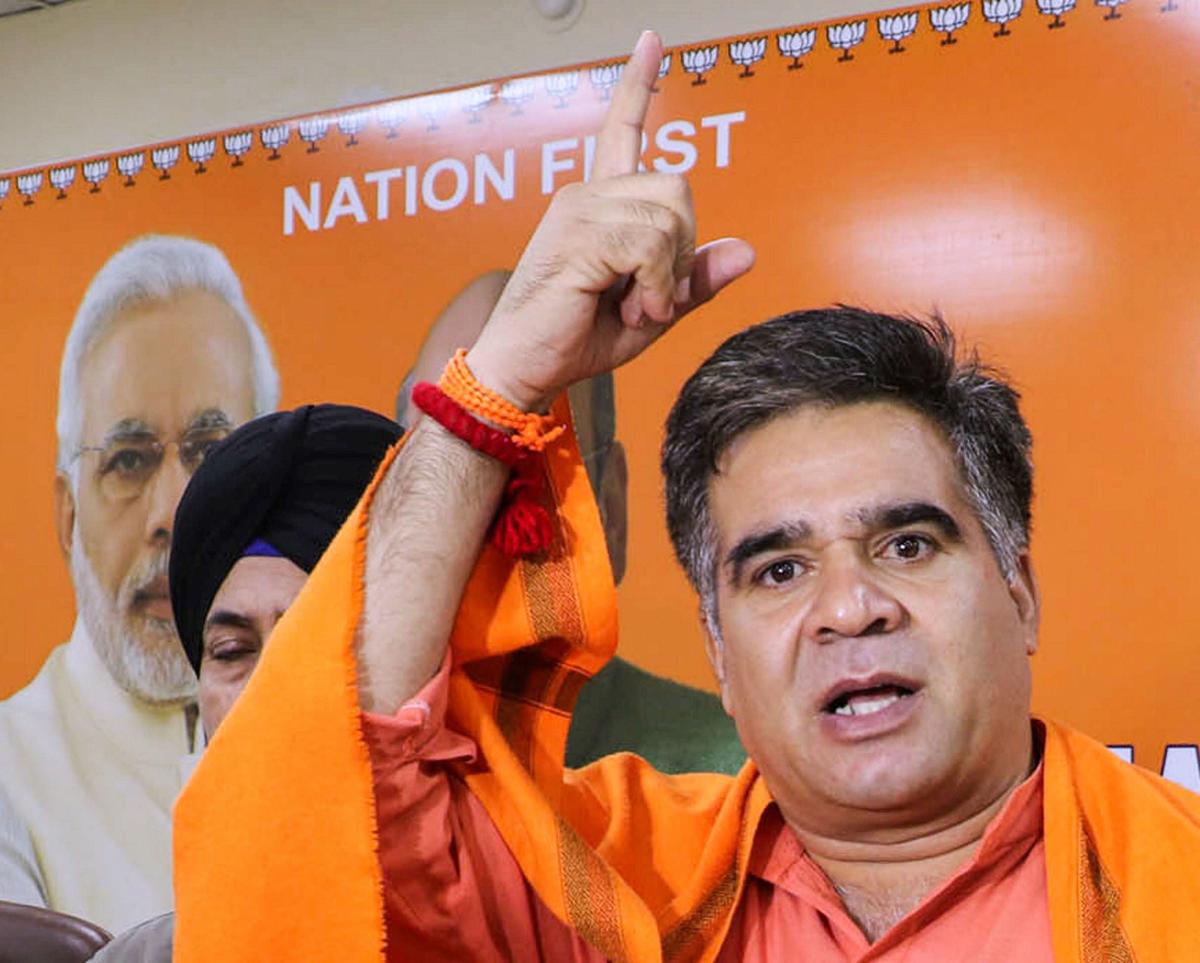 Srinagar, August 13: BJP J&K President Ravinder Raina on Thursday alleged that Pakistan is trying to convert Kashmir into "graveyard" and is scared from BJP as emerging political force in Valley. Terming the recent spree of killings of BJP Panchs and Sarpanchs "condemnable", he said Pakistan has got frustrated to further its agenda on the soil of Kashmir.
Talking to a presser in Jammu, BJP J&K President said that the attacks carried out by militants on BJP Panchs and Sarpanchs in past couple of weeks are highly "condemnable". Terming the killings "condemnable" and "heart-wrenching", he said the strikes clearly depict the frustration of Pakistan who doesn't want Kashmir a peaceful territory.
The way BJP workers are being killed selectively by Pakistan's brutal militants is a clear depiction that the neighboring country is afraid of BJP from its growing image in Valley.
"Pakistan has got frustrated and it is why BJP Panchs and Sarpanchs were killed unabatedly during dark in Bandipora, Kulgam and Budgam", Raina said and adding Pakistan is trying to convert Kashmir into graveyard, it is why innocents are being killed.
He added Pakistan spilled enough blood of innocents in Valley but BJP will not tolerate it further. "Innocents were killed mercilessly by Pakistan, school going girls were kidnapped and killed, educated youth persuaded to militancy in order to fuel violence in Valley", BJP leader said.
Asserting that BJP has emerged a powerful political force in Valley, Raina said the party is spreading fast in every walk of life. "BJP is spreading fast at grass root level. Every walk of life is getting associated with it including intellectuals of the society who supports BJP wholeheartedly", he said.
Raina added that the growing image of BJP in Valley panics Pakistan, militants and their sympathizers and it is why our workers are being targeted in a well thought out conspiracy. He said BJP will not allow Pakistan to get succeed in its nefarious designs on the cost of Kashmiris.
"Pakistan can't stop BJP from spreading in Valley", he claimed.
He said J&K is an "integral part" of India and people of the territory are Indians by heart. "More than 95 percent people in J&K are Indians by heart and are patriotic", he asserted.
He said people of J&K unfurled tri-color in every house on August 5 and celebrated the first anniversary of abrogation of Article 370 with great zeal and enthusiasm and added the same passion will be displayed on August 15 when tri-color will be hoisted in every house and Panchayat Ghar. (KNS)