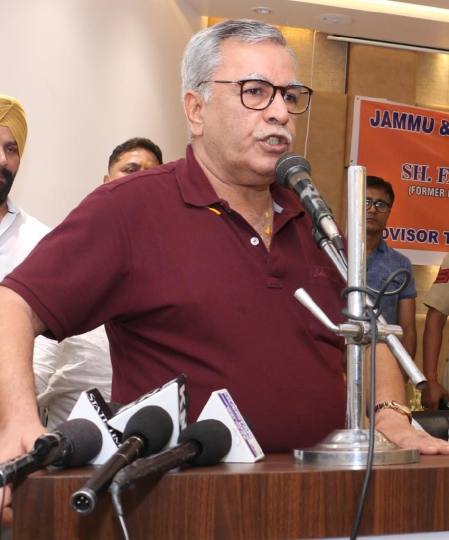 Anantnag, Aug 11: Advisor to Lieutenant Governor Farooq Ahmed Khan Tuesday said that reports about fake encounter spread on social media are only rumours while it seems that attempts are being made to disturb the peace and order in Kashmir.
Khan was talking to reporters at Dak Bungalow Khanabal here in South Kashmir's Anantnag district.
Three families from Rajouri have approached police for help in tracing three persons who according to them have gone missing in Kashmir. Those who have gone missing are 18 year old Abrar Ahmed Khan son of Bagha Khan, 26 year old Imtiyaz Hussain son of Sabir Hussain, both residents of Dhar Sakri of Tehsil Qotranka of Rajouri and 21 year old Abrar Ahmed son of Muhammad Yousuf of Tarkasi village of same Tehsil.
"Three persons are missing and an inquiry is going on. Investigation is in progress," Advisor Khan said.
In response to a question, Khan said: "Look what you have said that it is a staged encounter. Actually this news is being spread on social media. It is true that three persons are missing and in this regard inquiry is going on. I want to reiterate that these 'rumours' on social media seem to be an attempt to put Valley on boil, but I want to tell you that any such conspiracy will be foiled and dealt with iron hand. As for as these three missing persons are concerned, inquiry is going on and soon facts will emerge," Khan said.
Pertinently, Defense Spokesperson Colonel Rajesh Kalia, yesterday, in a WhatsApp text had said that: "We have noted social media inputs linked to the operation at Shopian on 18 July 2020. The three Militants killed during the operation have not been identified and the bodies were buried based on established protocols. Army is investigating the matter." (KNT)