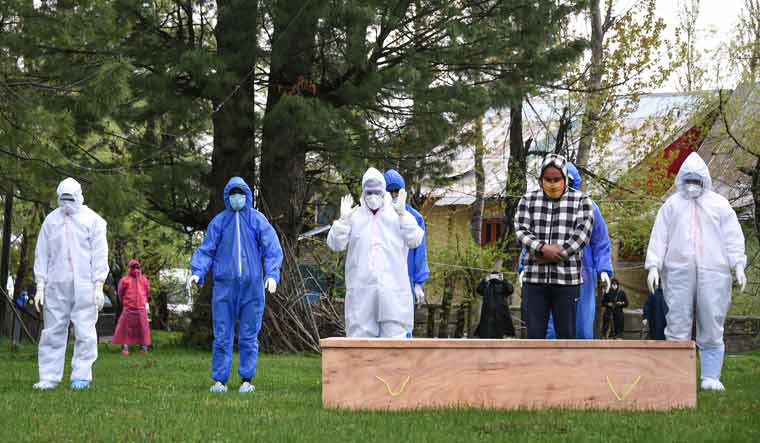 Sumbal, July 28: A doctor has died of Covid-19 infection here in Kashmir capital Srinagar. The medico hails from Sumbal area of North Kashmir's Bandipora district.
Sources said that a doctor earlier posted in Gurez town of Bandipora was found positive on 7 July. He recovered from the infection and was tested negative on July 15.
Sources added that the medico developed complications at home yesterday and was shifted to SKIMS Soura. He was again tested positive again and was shifted to Isolation Ward.
A medico said that at SKIMS the said doctor passed away. He was 46 and suffering from co-morbidities. He developed symptoms like hemoptysis with sudden fall in oxygen saturation. Hemoptysis is the coughing up of blood or blood-stained mucus from the bronchi, larynx, trachea, or lungs. In other words, it is the airway bleeding. This can occur with lung cancer, infections such as tuberculosis, bronchitis, or pneumonia, and certain cardiovascular conditions. (KNT)