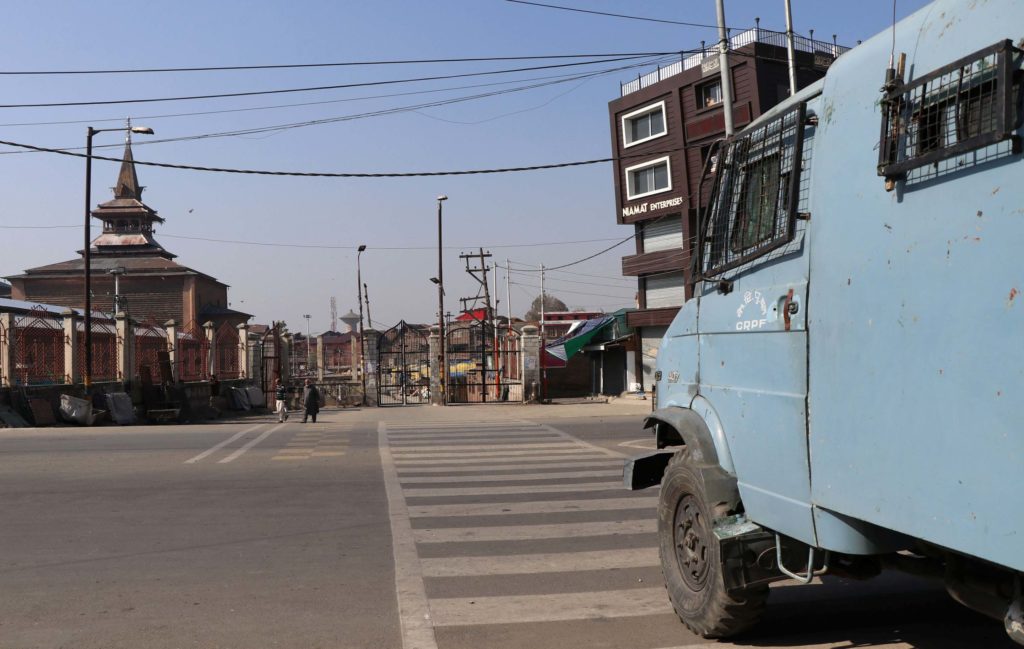 Budgam: According to the latest order of Budgam district administration, it has been announced to re-enforce lockdown in all the areas of education in the five tehsil headquarters across the district from today till the 20th of this month.
Under the supervision of Tehsildar Mubashir Mohammad and SHO Sahib, during the strict lockdown, timely legal action was being taken against those driving without a mask and traveling on foot at various places.
Distinguished people from different walks of life and people familiar with the global epidemic situation appreciated the efforts of the District Administration, Police and Tehsildar Charar Sharif and saluted them and raised them officially to save the lives of all the people. He appealed to the people to respect the precautionary measures and necessary restrictions.