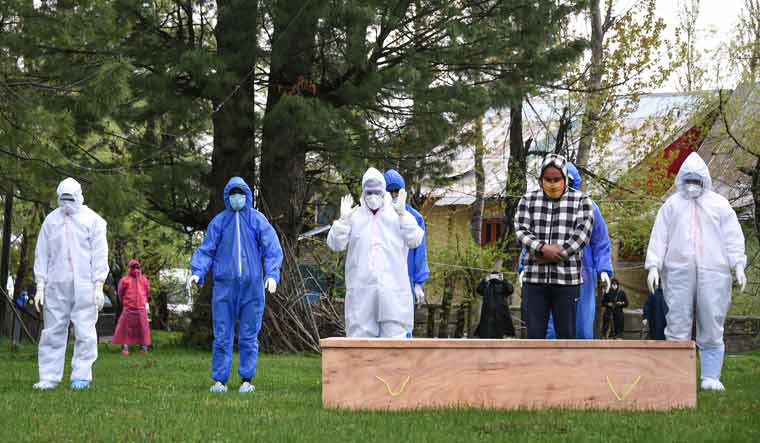 Srinagar, July 11 : Kashmir recorded one more COVID related death as Baramulla man became fresh victim of this virus.
Medical Superintendent SKIMS Professor Farooq Jan told Kashmir Despatch that a 73-year-old man from North Kashmir's Pattan area of Baramulla District died at the hospital. He said the patient was COPD with pancytopenia with B/L lung infiltrates.
This is fifth COVID related death in a day sofar in the union territory of Jammu and Kashmir.
Four deaths were reported from Kashmir Division while one reported from Jammu Divison.
The death toll due to this virus rose to 165 in J&K. GNS