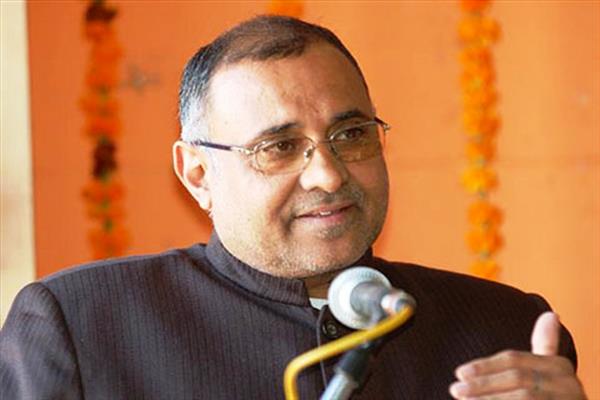 Srinagar, June 29: Bhartya Janata Party (BJP) senior leader Avinash Rai Khana on Monday termed the resignation of senior pro-freedom leader Syed Ali Geelani from the amalgam as "biggest benefit Article 370's removal".
BJP leader welcomed the resignation of Geelani from the amalgam, saying that his separation from the Hurriyat platform is the biggest benefit of Article 370 removal.
Khana who is BJPs national Vice-President and In-Charge of J&K Affairs, claimed that removal of Article 370 will ensure terror-free J&K and Geelani's give-up step is just a beginning.
He added people of Kashmir will see a new era of peace, prosperity and development which seemed a distant dream during separatism era.
Khana further added that BJP welcomes the decision of Geelani and hoped it will pave way to others as well to shun the path of extremism.