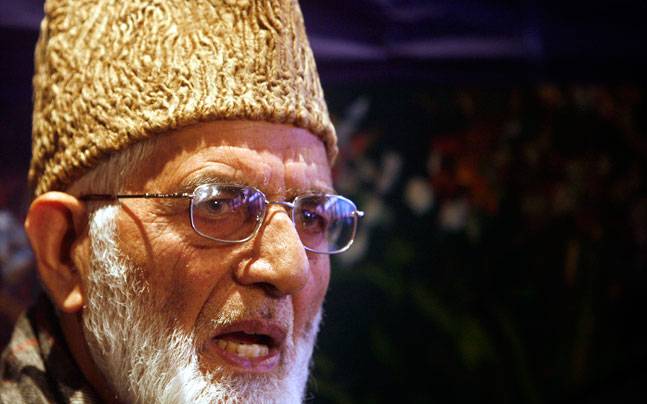 Srinagar Jun 29: Syed Ali Shah Geelani has resigned from  Hurriyat Conference (HC), the biggest separatist amalgam in the valley.
The 90-year-old Geelani, who has not been keeping well from last several years, was the life-long chairman of Hurriyat Conference.
In an audio message, Mr Geelani said he was announcing his resignation from the All-Party Hurriyat Conference because of 'the current circumstances' in the amalgam.
"In view of the current state of the Hurriyat Conference, I am announcing my complete dissociation with the amalgam. In this context, I have already sent a detailed two-page letter to all constituents of the amalgam, an alliance of different separatist organisation" Mr Geelani said in an audio message released this morning.
Mr Geelani was among the founder members of HC which was formed in 1993 and Mirwaiz Moulvi Omar Farooq was the first chairman of the amalgam after his father was assassinated on May 21, 1990 by unidentified gunmen at his Nigeen house.
The HC split into two factions —  Hurriyat Conference and moderate Hurriyat Conference — in 2003. Mr Geelani also formed a new party Tehreek-e-Hurriyat (TeH) in the same year.
In March 2018, Geelani  quit from the post of chairman of Tehreek-e-Hurriyat, a separatist party floated by him, though continued as head of the Hurriyat Conference. Mr Geelani's close aide Mohammad Ashraf Sehrai had taken over as chairman of the Tehreek-e-Hurriyat (TeH).