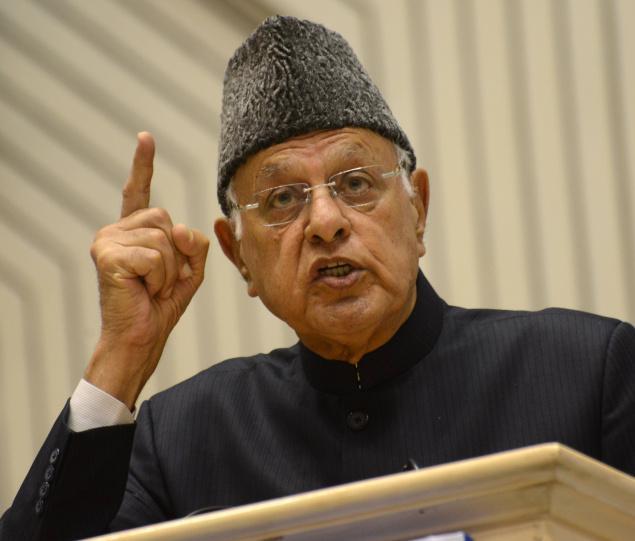 Srinagar, June 28: National Conference (NC) President Dr Farooq Abdullah on Sunday said that weapon of unity among all political parties across J&K is imperative to fight anti-Kashmir designs.
He was speaking to media at a condolence meet at Wanpoo residence of party's senior leader Abdul Majeed Larmi in south Kashmir.
Senior Abdullah appealed all political outfits to be united. "Be united to fight challenges from anti-Kashmir forces as without coalition you will achieve nothing", he said.
When asked about the detention of mainstream political leaders who had been taken into 'preventive custody' by authorities soon after Article 370 stripped from the Constitution, Dr Farooq said,"It is a time of trial and it will pass on. Don't afraid of such odds".
He added I am in favour of total unity among all political parties to fight anti-Kashmir designs. "I don't differentiate between political leaders. I want total unity among political parties not for only election purpose but for a joint cause", NC President said .
When asked for what reasons he was booked after August 2019?, Dr Farooq said, "There was no substantial proof against me. My charge sheet was lacking the allegations which are pre-requisite for a person to be booked".
Those who attended the condolence meet including Hasnain Masoodi, Sakeena Ittoo, Imran Nabi Dar, Altaf Kaloo, Nazir Gurezi, Qaiser Jamshed Lone, Advocate Riyaz Khan, Advocate Suhail Ahmad, Farooq Ahmad Manzmoo and others. (KNS)