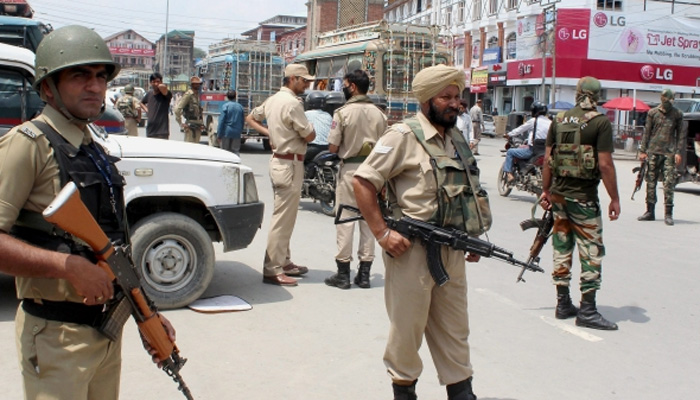 Srinagar, June 25: Almost four months after calling back its men including gazetted officers posted at the Srinagar airport, the Jammu and Kashmir police have transferred the 271 policemen of various ranks from the anti hijacking unit and one post of Superintendent of Police from Special Security Group (SSG) to strengthen its set up in south Kashmir.
In this regard, the Home department has accorded sanction to the establishment of the Office of Additional Superintendent Police (Highway) with headquarters at Qazigund in Kulgam district. Also, the Office of Sub Divisional Police Officer (SDPO) at Pampore, Police District Awantipora, has been ordered to be established along with up-gradation of Police Post Behibagh to Police Station Behibagh in Kulgam besides regularization of various Police Units in District Anantnag including Police Post D.KPora, Police Post Sangam.
Apart from it, the Home department has also ordered the creation of various Police Units including Police Posts at Hiller, Daksum, Hatipora, Nillow and Toll Plaza Chursoo.
The jurisdiction of the Police Units has also been delineated in the government order. For example, the jurisdiction of Office of the ASP (Highway) shall include SDPO Qazigund, police stations of Qazigund, Qaimoh, Jawahar Tunnel and police post Mirbazaar.
Similarly, Police Station Behibagh will have jurisdiction in area of Behibagh, Hanjan, Chake Hanjan, Zeban, Palnoo, Hanger, Matipora, Kheejogipora, Shuganpora, Turigam, Parigam, Kutibrari, Sehpora Rampathri, Noonmai, Sampora, , Durpora, Kadder, Akipora and Daderkote.
It was in the last week of February when the Central Industrial Security Force (CISF) took over the security of Jammu and Srinagar airports from the J&K Police. The move followed the arrest of suspended deputy superintendent of police Davinder Singh in January this year. (GNS)