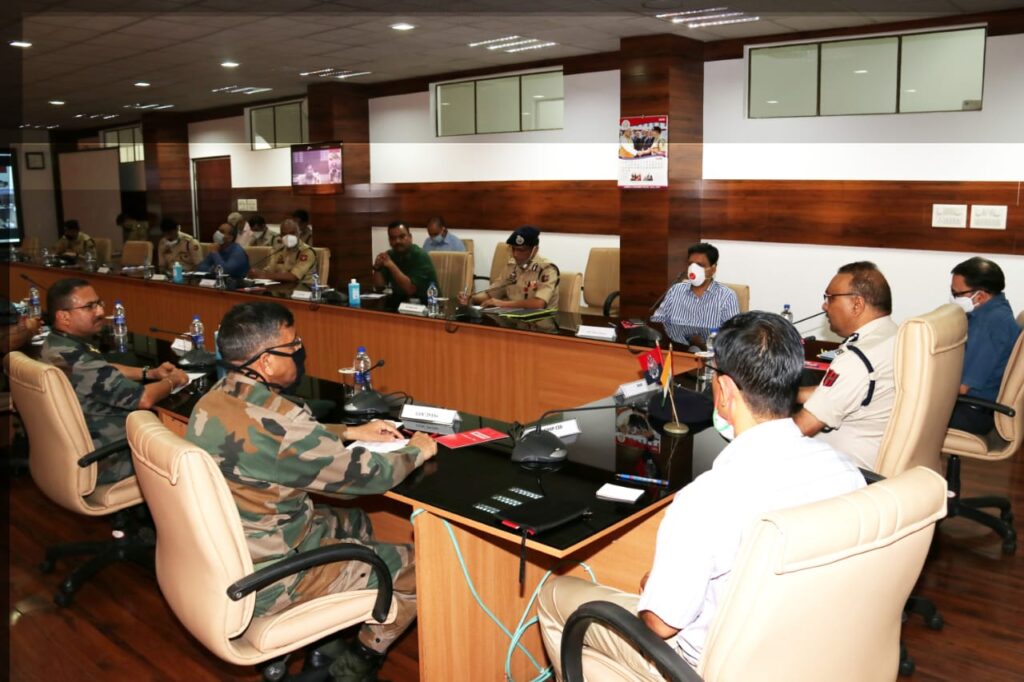 Srinagar June 18: In view of Ladakh developments, Director General of Police (DGP) Dilbag Singh said border alongside the Pakistan needs extra attention
"There are greater challenges for which we have to be prepared in the changed environment," the spokesman said, adding, "He directed the officers to take care of the vital installations as also review minority guards,".
He made these remarks during a high level meeting of officers including those from Intelligence, army, BSF and police to review the security scenario of the J&K.
The meeting was held at Police Headquarters at Jammu and the security review was particularly with regard to the borders, a police official said.
He said that cross border infiltration attempts are being made continuously from Pakistan even in these Pandemic times and "we have to be extra alert to thwart all such attempts."
Singh said that in view of the Ladakh standoff, Pakistan will try to infiltrate more militants and also give impetus to violence in Kashmir Valley and elsewhere.
He also said that the security presence on highway grid has been increased by putting in service mobile patrols and number of Nakas has also been increased.
The DGP has also said that there was an urgent need to fill up the space in the social media as "anti-national feelings can be whipped up which we need to guard against."
During the meeting ceasefire violations and infiltration dynamics were discussed. "It was said that there are number of camps all across the borders in various sectors where (militants) are ready to infiltrate," the spokesman said.
The meeting was was attended by ADGP (CID) J&K R.R. Swain, Maj. Gen. Y.P. Khanduri, GoC 29 Inf. Div., Maj. Gen. Vijay Nair GoC Tiger Div., Divisional Commissioner Jammu Sanjeev Verma, IGP BSF Jammu N.S. Jamwal, IGP Jammu Mukesh Singh, IGP (CIV) PHQ Alok Kumar, Brig. S.K. Yadav 168 Inf., DIG BSF Sukhdev Raj, DIG BSF Jammu O.P. Upadhyay, DIG (G) BSF Hqr. Jammu S. P.S Sandhu, DIG (JSK) Range B.S Tuti, SSP Jammu Shridhar Patil, AIG (CIV) PHQ Rajesh Bali and through Video Conferencing the meeting was attended by IGP BSF Kashmir Dr. Rajesh Mishra, IGP Kashmir Vijay Kumar, BGS 15 Corps. Brig. P.K Mishra, district SSP of Handwara, Poonch, Samba, Kathua and Baramulla and other senior officers of PHQ.
"At the outset of meeting the officers paid tribute to the martyrs who sacrificed their lives in the line of duty in Galwan Valley, Ladakh a couple of days ago. The officers expressed their sympathies with the bereaved families of the martyrs," a police spokesman said in a statement issued here.