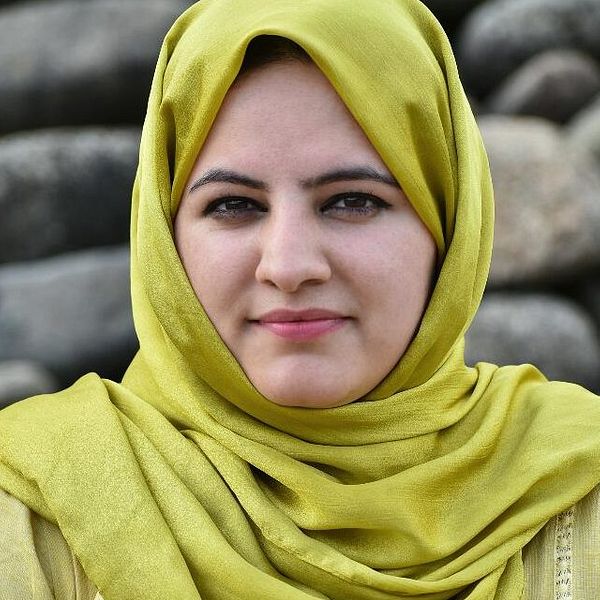 Srinagar, June 11: Kashmir Photojournalist, Masrat Zahra has won an international award for her courageous Journalism in Kashmir.
The award, Anja Niedringhaus Courage In Photojournalism Award Awardee, 2020, was announced by International Women's Media Foundation (IWMF).
Created in 2014 with a $1 million gift from the Howard G. Buffett Foundation, the Award is  given annually to a woman photojournalist whose work reflects courage and dedication, as Anja's does.
The Award winner is publicly honored, have her work showcased, and receive a cash prize of $20,000.
IWMF Statement on Awarding Masrat Zahra 
"Countless communities around the world are facing enormous threat, harm and censorship due to governmental threats and the declining state of press freedom worldwide," said IWMF Executive Director Elisa Lees Munoz. "During these times, Anja's legacy reminds us that it's the communities beneath the headlines who are the true targets of civil and social brutality."
Zahra's pictures provide a glimpse into the everyday lives of people living in Kashmir, which sees regular internet shutdowns.
She said receiving the award "shows that the work of journalists like me coming from small places is being acknowledged."
IWMF Profile of Masrat Zahra
Masrat Zahra is a Kashmiri freelance photojournalist who has been working in Kashmir for the past four years. Born and raised in Srinagar's old city into a conservative Muslim family, Zahra would often observe clashes between Indian security forces and Kashmiri protesters. Defying the wishes of her family, Zahra became a photojournalist in order to join Kashmiri journalists working tirelessly to cover the Indian occupation of the region, and its toll on local communities. Today, as one of a small group of women photojournalists in the region, Zahra now faces consistent resistance based on her profession and her gender. Zahra's work has appeared in The Caravan, The Washington Post, TRT World, Al Jazeera, The New Humanitarian, Religion Unplugged and several other media outlets.
Zahra has previously exhibited at the annual Photoville festival in New York with her portfolio, "Journalists Under Fire."
Masrat was booked by police under anti terrorism charges
In April this year, Jammu and Kashmir police booked a Kashmiri photojournalist under the stringent Unlawful Activities (Prevention) Act (ULAPA) for posting what they have called "anti-national" content on social media.
A statement issued by the police on Monday said it has registered a case against the photojournalist, Masrat Zahra, under Section 13 of ULAPA and Section 505 of the Indian Penal Code, in the cyber police station, Srinagar.
Masrat, however, had maintained that she had just shared her journalistic work on the social media, for which she was booked.
Booking the female journalist under ULAPA had evoked a sharp criticism from journalist fraternity of Kashmir including the Press Club.
The press fraternity of Kashmir, global media watch dogs including Committee to Protect Journalists, Reporters without borders, Amnesty international, Editors guild of India, Delhi Union of journalists and media professional from across the globe have expressed solidarity with the two journalists and demanded dropping of charges against her.