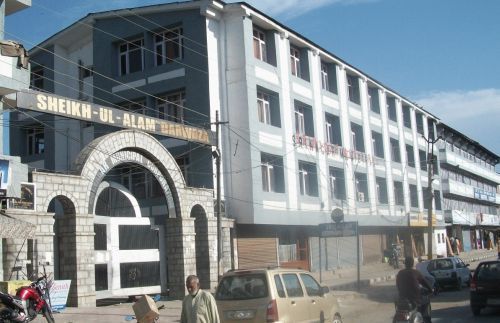 Srinagar, June 10: As many as 51 corporators of Srinagar Municipal Corporation (SMC) are set to move a no- confidence motion against the Mayor Junaid Azim Matoo.
Sources said that 51 corporators, who would move no- confidence motion had a meeting convened by ex Deputy Mayor Sheikh Imran in Grand Mahal Shalimar.
"The late night meeting lasted for four hours and discussed various issues regarding the functioning of SMC under Matoo as Mayor," sources said.
Sources added that they will submit the no- confidence motion to SMC Commissioner against the Mayor most likely in coming days.
The meeting was attended by corporators irrespective of their party affiliations. Interestingly the corporators of BJP and Congress are on same page to challenge the Mayor.
Sources also revealed that the disgruntled corporators have decided to support former Deputy Mayor Sheikh Imran for Mayor's post.
With 17 corporators, congress party is eyeing the top post and can prove important for any making or breaking of any coalition in the SMC.
The Mayor had once faced no confidence motion but he managed to sail through with support of majority of the Corporators.
It is important to mention that Imran was shown the door as Deputy Mayor when he was under police custody post abrogation of special status of Jammu and Kashmir. (KNS)