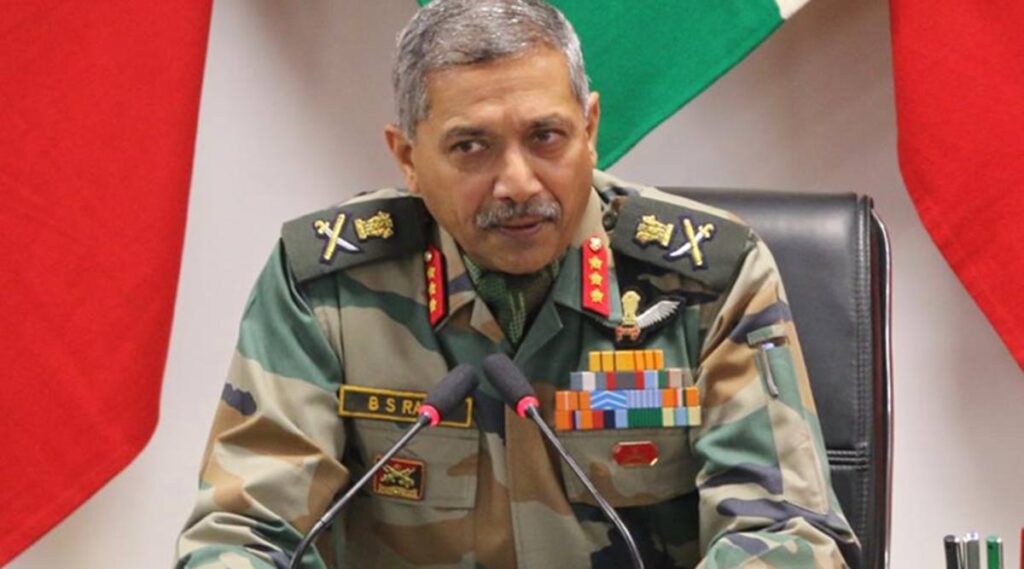 Srinagar, June 08: General officer Commanding (GoC) of Srinagar-based army's 15 Corps, Lt Gen B S Raju, said post abrogation of Article 370, people of Kashmir behaved in a positive manner as there was a peace for a long period.
"The situation post abrogation of Article 370 remained peaceful across Kashmir. I think people of Kashmir took the decision in a positive manner. We saw relative peace for a long period of time," GoC Raju said.
Addressing a press conference at army's Awantipore headquarters with GOC Victor force,  Raju said that he congratulates the teams of army and the police besides CRPF for doing the excelling job by killing nine militants in the past 24 hours.
"This we have been able to do because of the professionalism of all agencies involved. The tactics used by the forces on ground are to ensure operations are conducted in a very professional manner," he said.
Raju said that both the operations were conducted in areas where there was a fair amount of civilian population and where civilians were evacuated.
"I would like to give the credit to local population for facilitating smooth anti-militancy operations," the GoC 15 Corps said.
Replying to a query, Raju said that if there is one country, which is not happy with the peace returning to Kashmir that is "Pakistan."
"It is Pakistan's larger game plan to keep the pot boiling in Kashmir. That is how the relevance of Pakistan army remains within Pakistan. As far Pakistan's contribution is concerned in Kashmir, it's a combination of two things—on physical front inducting weapons  along the LoC and second is information warfare Pakistan intends to fight," the GoC said, and appealed people not to pay heed towards propaganda from across LoC.
He said that over the past few months it has been working "extremely hard" with the Jammu and Kashmir police to develop leads to trace and kill militants in various parts of Kashmir, especially South Kashmir.
Top army officer congratulated the security agencies including teams of army, police and the CRPF that took part in "successful anti-militancy operations" in Kashmir.
While speaking to the press, GOC Victor force, Major General A Sengupta said that over the last few months, the army has been working extremely hard with the J&K Police to develop various information leads to "neutralize militants who have been disrupting the normal life of population here."
"These militants were coercing the population to give them shelter," the (GoC) Victor Force said.
He said that yesterday morning, an input was received about the presence of five militants in Reban village of Shopian, troops of 1 RR of army swung into action.
"It was a congested built area and the challenge of ensuring no collateral damage remained there. Some 14 houses were evacuated. At 7 am, contact was established with the militants and after night hours of fierce battle, they were killed successfully," the GoC Victor Force said. "There was no damage to civilian property."
GOC Victor force said that last night again, a specific input was received from the police about presence of militants in Pinjoora area of Shopian.
"These militants were involved in harassing the civil population, disrupt normal life and killing of non-local people, injuring truck drivers last year and also abducting the cops," the GoC Victor Force.
He said in the four hour long operation at Pinjoora, four local militants were killed without any collateral damage in a four-hour long operation.
Earlier, on Sunday five militants were killed in Reban area of Shopian. (KNO).