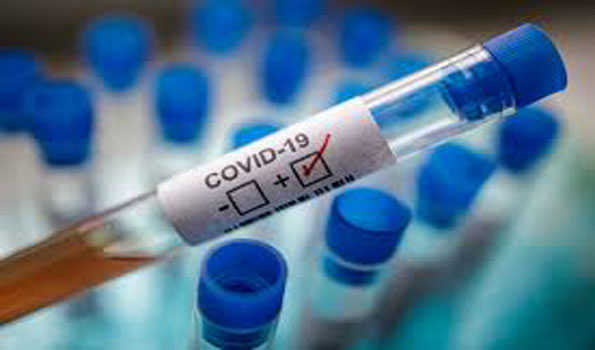 Srinagar: In the biggest day spike ever in novel coronavirus cases, Jammu and Kashmir reported 162 COVID-19 infections on Wednesday, taking the overall tally of the patients to 1921.
Among the fresh cases include two intern doctors at GMC Srinagar, one driver of CD Hospital besides 11 students and five pregnant women—34-year-old from Chanapora, 30-year-old from Krawoosa Shopian, 30-year-old from S Kareawa Shopian, two from Dara Srinagar—one 30-year-old and other 50-year-old, . Salim Khan, nodal officer for COVID-19 at the Government Medical College Srinagar, said.
Official sources said 27 cases were reported from Kulgam, 26 from Kupwara, 21 Pulwama, 20 from Srinagar, 12 from Shopian, 11 each from Udhampur and Poonch, four each from Anantnag and Jammu three each from Kathua, Samba and Reasi, two each from Bandipora, Budgam and Rajouri besides one case from Ramban.
They said that among the 73 cases were confirmed at microbiology laboratory of CD hospital here, 39 at viral diagnostic lab of SKIMS Soura while 38 in Jammu. Remaining cases are from private laboratories, they said.
Professor Farooq Jan, medical Superintendent SKIMS told that among the positive cases confirmed at the hospital include 70-year-old from Owanta Bhawan Soura, 35-year-old from Safakadal, 45-year-old man, 42-year-old woman, 70-year-old man and 45-year-old from Bhagat besides a woman putting up in Centaur hospital, all with travel history to Delhi.
Besides, he said, the cases include a 21-year-old man with travel history to Gujarat, 31-year-old from Bemina with travel history to Delhi, 36-year-old from Fateh Kadal with travel history to Delhi, 50-year-old woman with travel history to Ahmadabad. Besides 17 cases, aged 16 to 60 years, were confirmed from Chattabal while one—27-year-old woman from Bugam area and a 16-year-old girl from Nursingpora area of Kulgam district respectively.
With 162 fresh Covid-19 patients, the case tally has gone up to 1921 with 1041 among them active—288 in Jammu and 753 in Kashmir. 854—95 in Jammu and 759 in Kashmir have recovered while 26 others have died—3 from Jammu and 23 in Kashmir.
So far Anantnag has 282 COVID-19 patients, highest in all districts, followed by Kulgam (255), Srinagar (209), Kupwara (192), Baramulla (153), Bandipora (145), Shopian (141), Jammu (113), Budgam (78), Kathua (56), Udhampur (50), Pulwama (49), Ramban (32), Samba (32), Ganderbal (31), Poonch (23), Rajouri (15), Reasi (12), Kishtwar (8) and Doda (2).
Meanwhile, the government said till date 146152 travellers and persons in contact with suspected cases have been enlisted for surveillance which included 31919 persons in home quarantine including facilities operated by government, 57in Hospital Quarantine, 1041 in hospital isolation and 35843 home surveillance. Besides, 77266 persons have completed their surveillance period.
Moreover, 21 more COVID-19 patients have recovered and discharged from various hospitals, 05 from Jammu Division and 16 from Kashmir Division. (GNS)