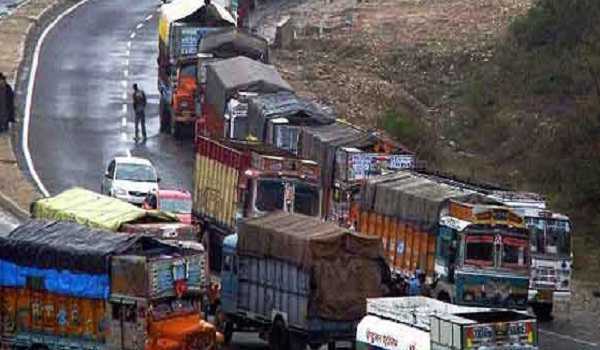 Srinagar, May 23: Fresh traffic, including essential service vehicles and SRTC buses, was again on Saturday allowed from Jammu to Srinagar after all the vehicles, stranded since Thursday, were cleared till last night on 270-km-long national highway, connecting Kashmir with rest of the country.
Meanwhile, only essential service vehicles were allowed to move on the 434-km-long Srinagar-Leh national highway, connecting Ladakh with Kashmir valley.
"Essential service vehicles and SRTC buses, ferrying stranded passengers to the valley, were on Saturday morning allowed to ply from Jammu to Srinagar on the 270-km-long highway,"a traffic police official said.
He said fresh traffic was allowed on the highway after stranded vehicles, including trucks and SRTC buses, were cleared on Friday. However, today also traffic, particularly trucks, was allowed from Jammu to Srinagar, which people are alleging shortage of essential commodities.