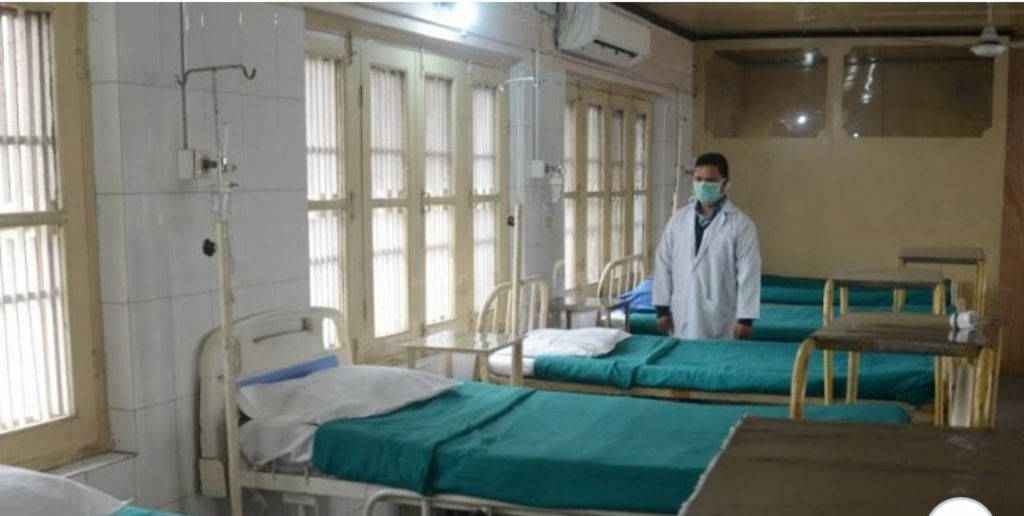 Srinagar,  May 17: A 35-year-old pregnant lady and 14 policemen were on Sunday tested positive for deadly Coronavirus at Chest Disease hospital in Srinagar, officials said.
Dr. Saleem Khan Nodal Officer for COVID-19 at GMC Srinagar told news agency that 15 fresh cases were reported at CD hospital Lab on Sunday.
He added that the fresh cases include 14 policemen and a pregnant lady. He further added that all these 15 samples were received from Anantnag district.
"The 14 cops include 35-year-old from Arhama Ganderbal, 40-year-old from Aham Sharief Sopore, 28-year-old from Sopore, 43-year-old from Kadipora Anantnag, 41-year-old from Katainwat Baramulla, 41-year-old from Titwal Karnah Kupwara, 45-year-old from Malpora Anantnag, 45-year-old from Monghall Anantnag, 31-year-old from Hardu Schin Anantnag, 43-year-old from Nanil Anantnag, 27-year-old from Inderwaim Sagam Anantnag, 26-year-old from Srangoo Pahalgam, 45-year-old from Khalura Kupwara and one from Khayar Anantnag besides a 35-year-old pregnant lady from Nard Sanger Larnoo Anantna," he said
Officials said that the cops who were tested positive today are posted in Anantnag district. KNO
Related