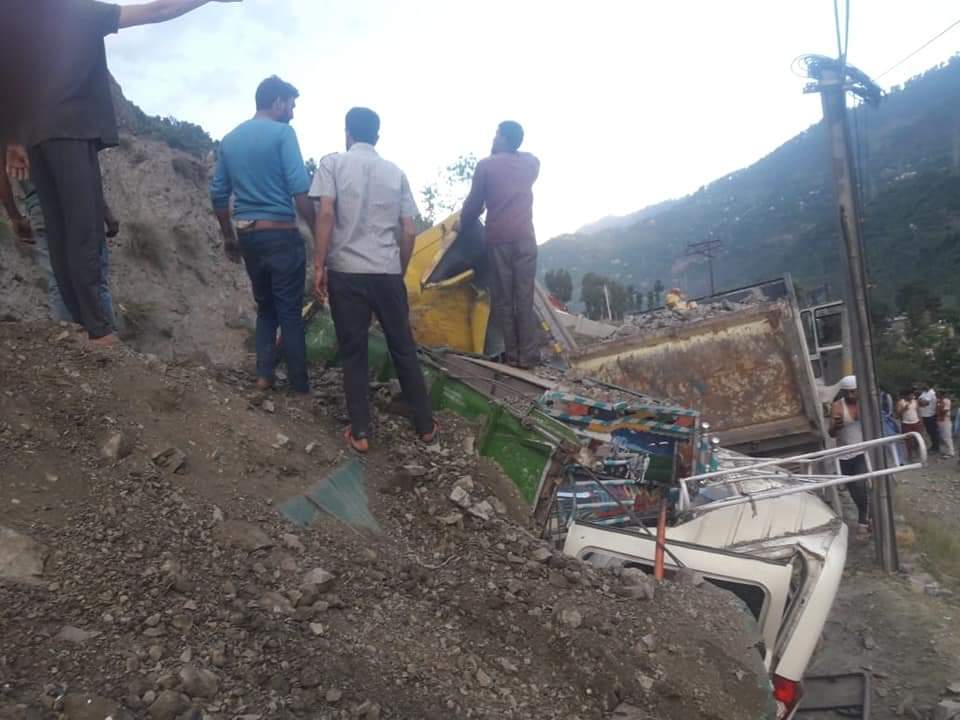 Ramban, May 16: At least five vehicles including two soil cutting machines were buried under the debris after a fresh landslide took place near petrol pump morh of Ramban town on Jammu-Srinagar highway, thus affecting the vehicular movement along the highway.
Officials said that on Saturday evening, a landslide took place along highway in Ramban district while as two soil cutting machines engaged by concerned authorities in work for upgradition of highway got buried under the debris.
"Both the machines as well as three other vehicles including two tipper and a tanker got also buried under the debris," officials said.
Senior Superintendent of Police (SSP), Traffic wing, JS Johar confirmed that these vehicles got buried under the debris after landslide near petrol pump morh.
"We are on job and rescue operation is on while movement of vehicles on highway has been suspended due to the incident," he added.
Senior Superintendent of Police (SSP) Ramban, Haseeb-ur-Rehman told KNO that people in truck that were buried under the debris are safe. (KNO)