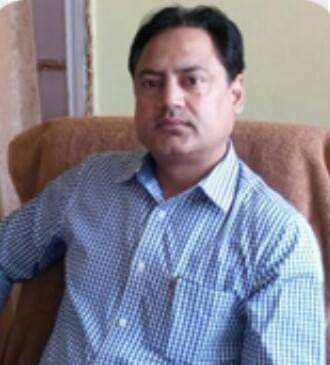 Srinagar, May 15: Senior IAS officer Hirdesh Kumar will be part of the delimitation commission constituted by the Government of India for Jammu & Kashmir as chief electoral officer (CEO) of the Union Territory holds powers of the State Election Commissioner till December 2020.
Sources said that CEO Hirdesh Kumar will be part of the 3-member panel which has been mandated to fix boundaries of 90 Assembly segments of J&K UT. "As per Delimitation Act of 2002, State Election Commissioner is member of the panel.
The Jammu and Kashmir government has already conferred powers of SEC on CEO till December 2020," they said, adding that the matter has been examined by the government after ECI wrote to authorities in J&K.
According to them, Governor Satya Pal Malik has vested powers of SEC with CEO in September 2018 by amending the Jammu and Kashmir Panchayati Raj Act -1989.
"As per constitution of India, the State Election Commissioner, who is mandated to hold Panchayat elections, is appointed by Governor or LG," they said adding that CEO, whose role is confined to Assembly and Parliamentary elections, is appointed on recommendation of ECI.
The Centre had on March 06 appointed former Supreme Court judge, Justice (Retd) Ranjana Prakash Desai as head of Delimitation Commission for the Union Territory of Jammu and Kashmir.
Election Commissioner Sushil Chandra will be member of the panel which will undertake delimitation in the Union territory of Jammu and Kashmir in accordance with the provisions of the Jammu and Kashmir Re-organisation Act and the provisions of the Delimitation Act, 2002. KNO