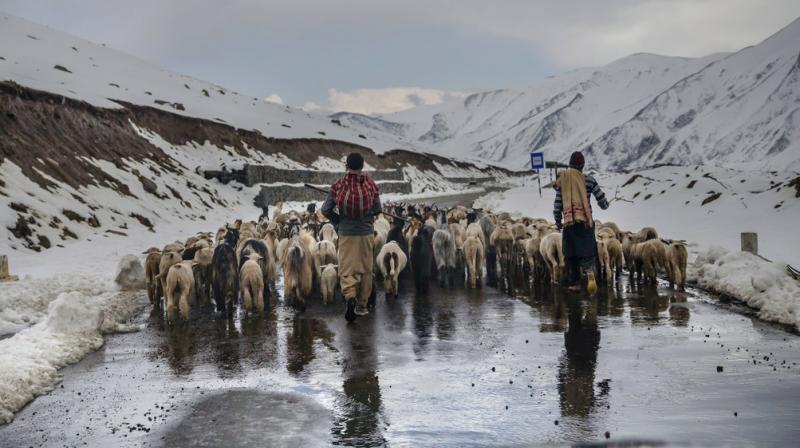 Srinagar, May 15: To ensure that migration of nomads does not create any issue in fight against Covid19, J&K Government has asked all district commissioners to make necessary arrangements for screening of all incoming nomads.
"The concerned CMOs and District Sheep Husbandry officer shall coordinate to make the screening process successful," an official said.
The district sheep husbandry officers has also been asked to prepare route plan for migration of nomads in district Ganderbal and ensure that no movement of nomads is made through Red Zone areas.
The officials of sheep husbandry have also been directed to prepare and maintain full database of all incoming nomads and share it with concerned Tehsildars.
Meanwhile nomads who have started converging into greener high altitude grasslands maintained that they are fully aware of the precautions needed against Coronavirus and have been adhering to everything which they have been asked to practice by Government.
According to officials, thousands of nomadic families of Bakerwals and Gujjars every year along with their herds of cattle, move to the high-altitude meadows of the Chenab Valley, Kashmir especially the for summer months.
The nomads begin their journey for grazing during the April month of summer, before returning to warmer districts of Jammu in October ahead of the winter. (KNS)