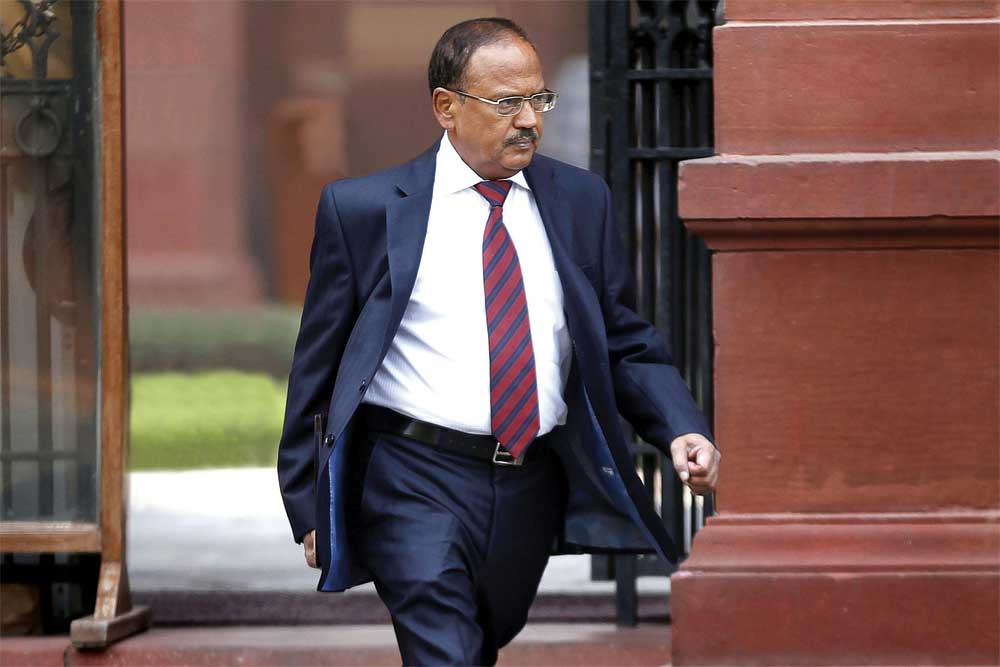 Srinagar, May 10: National Security Advisor (NSA) Ajit Doval met top security officials in New Delhi to review the overall security situation of Jammu & Kashmir.
Sources told Kashmir News Service that top security officials of Security forces and intelligence agencies briefed NSA on current security situation of the Union Territory of Jammu and Kashmir.
"The high-level meeting was convened in the backdrop of increased ceasefire violations by Pakistan along Line of Control (LOC) and to discuss the overall security situation of the Union Territory", sources maintained.
Sources said that the meeting was attended by Army Chief General Manoj Mukund Naravane, Intelligence Bureau Director Arvinda Kumar, RAW Chief Samant Kumar Goel, Director General BSF SS Deswal, DG CRPF A K Maheshwari and others.
Northern Army Commander Lt Gen YK Joshi, GoC 15 Corps Lt Gen BS Raju and the Nagrota-based 16 corps commander Lt Gen Harsha Gupta also attended the meet.
Sources said that during the meeting, also attended by Jammu and Kashmir Police Chief Dilbag Singh, NSA Ajit Doval was given a detailed presentation on the prevailing security situation in Jammu and Kashmir, particularly along the International Border and the Line of Control.
The NSA took stock of the security situation of the UT and was briefed about the steps taken to strengthen borders and stop infiltration.
Sources told KNS that "Intelligence agencies maintained that militants were brought to launching pads by Pakistan to push them into Jammu and Kashmir to reactivate militancy and other subversive activities".
Sources said that Doval told the meeting that the "Counter-infiltration grid needed to be strengthened so that no infiltrator could sneak into the Valley". (KNS)