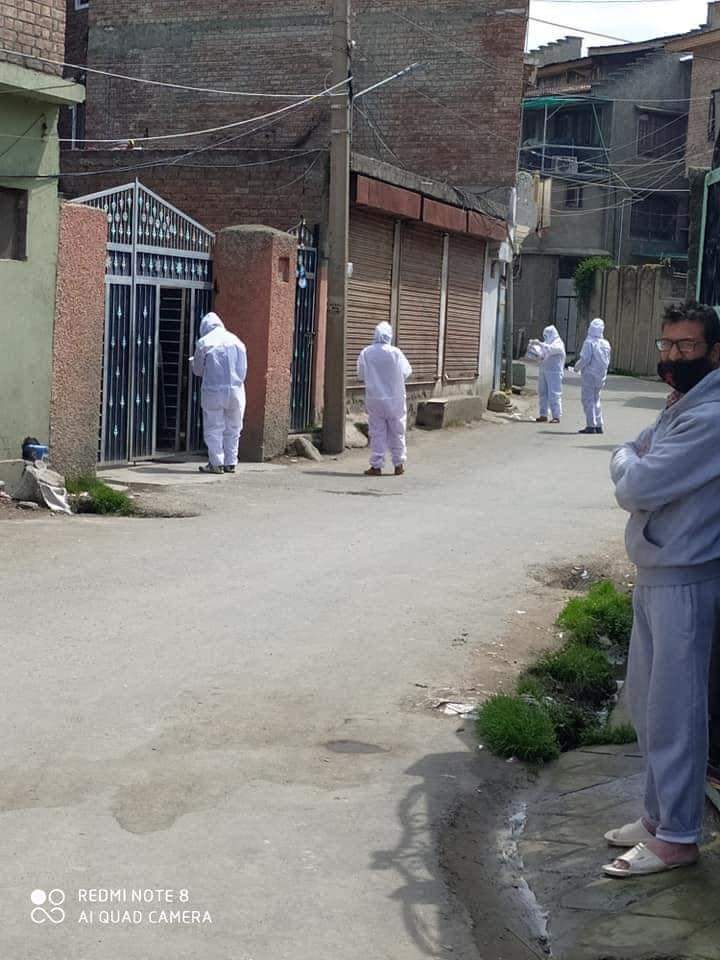 Srinagar, May 07:  Six among the fresh positive novel coronavirus cases reported in Kashmir valley on Thursday are patients admitted to Bone and Joint Hospital Srinagar, highly reliable official sources said.
The patients include 47-year-old male from Pampore Pulwama, a woman from Gundsoo Budgam, 60-year-old male from Safapora Ganderbal, a man from Balhama Baramulla besides a 45-year-old woman from Hajan and a 58-year-old man from Gamroo area of the Bandipora district.
Except for a man from Safapora, none have travel history even as all of them are symptomatic, they said.
A number of doctors said that it was a cause of greater concern for all including healthcare workers as well as people tending to these patients at the hospital.
As soon as the sample reports returned positive, sources said that all attendants and other contacts were traced and their samples are being taken in a day or two as per the protocol.
Medical Superintendent of the Kashmir's lone government orthopedic hospital, Dr Sohail Sultan confirmed that six admitted patients have tested positive.
However, he said that doctors and other healthcare workers in the hospital are already wearing protective gear.  "There is no need to panic as such," he said.
Asked whether samples of those who attend their patients or other possible contacts of these positive cases are being taken, he said, "Whatever is to be done would be done," he added.
Asked if there was any link between the cases testing positive today with a 55-year-old woman from Sagam who was admitted to hospital earlier and later tested positive while being treated at Super Specialty Hospital Shreenbagh Srinagar, he said:
"We can rule out it. However they have come from red zone areas while one has travel history also,"
Earlier a 32-year-old man from Alamgari Bazar Srinagar, admitted to SMHS hospital died, while a 35-year-old doctor—Casualty Medical Officer at Super Specialty Hospital Shreenbagh Srinagar tested positive for the novel coronavirus.
The 32-year-old man had possibly contracted the disease at Super specialty hospital as he tended to his father admitted in oncology department of the tertiary care hospital.  In all 18 people tested positive in last 24-hours and three of them were from Jammu. (GNS)