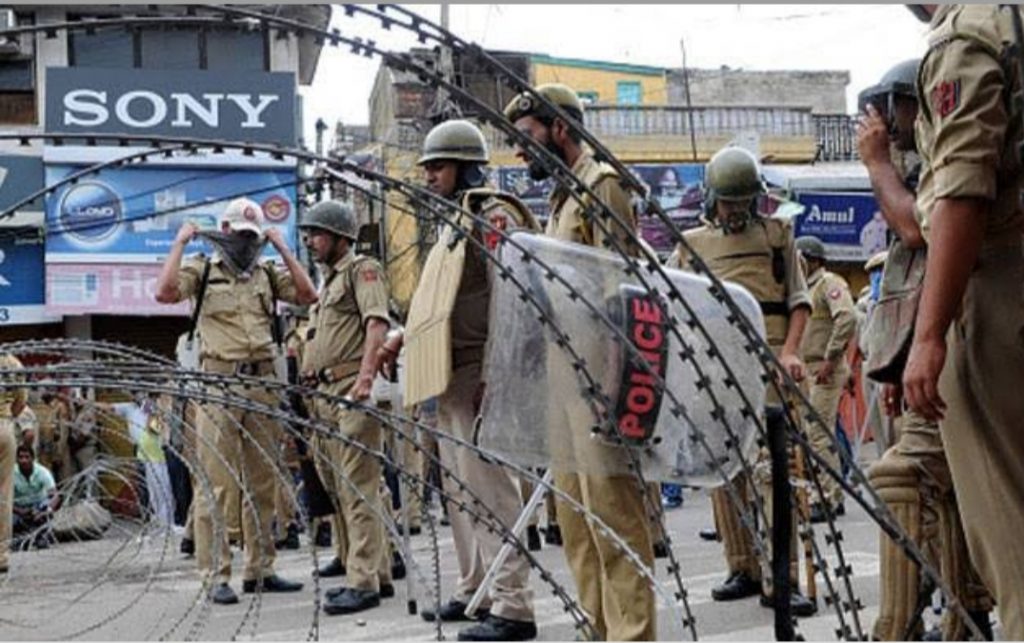 Srinagar, May 08: Strict curfew like restrictions were imposed across the Kashmir on Friday as authorities apprehended street protests against the killing of Hizbul Mujahideen chief Riyaz Naikoo in an encounter with government forces.
According to witnesses concertina wires laid on the roads while as heavy deployment of paramilitary and police forces, armed with lathis and guns, were stationed at a number of places in Kashmir to quell the protests, if any erupt.
Only those persons were allowed to move, who were having officially authorized passes.
They said while the government is strictly enforcing the Covid-19 lockdown, the additional restrictions were imposed on Friday to ensure that the day passes off peacefully.
Naikoo and his aide were killed in an encounter with forces in Beighpora area of Awantipora on Wednesday, prompting authorities to snap mobile telephony and Internet services in the valley.
Restrictions were also imposed in most parts of the valley including Srinagar city soon after the news about Naikoo's killing spread.
A civilian was killed and over two dozen, four of them with bullet, were injured during clashes with forces in Awantipora area of Pulwama district, hours after Naikoo and his associate were killed on Wednesday.
Meanwhile sources said that authorities have decided to restore mobile telephone services in phased manner and it would likely be started from north Kashmir district. (GNS)