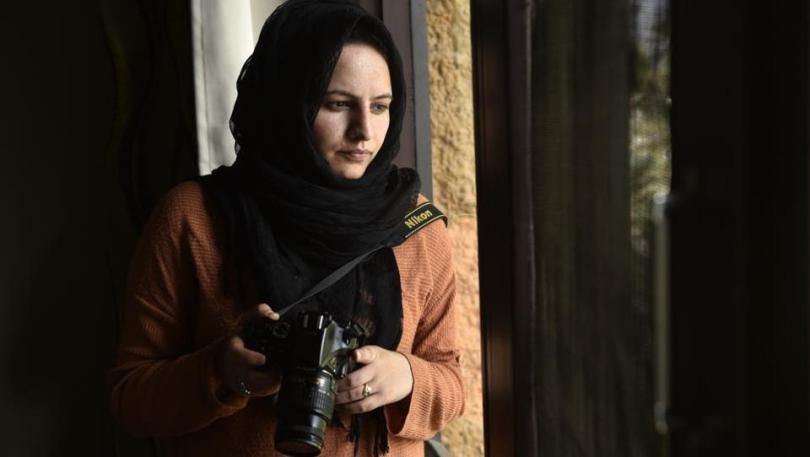 Srinagar, April 21: The female photojournalist, Masrat Zahra, who was booked for her Facebook posts under Unlawful Activities and Prevention Act (ULPA) was today questioned at Cyber police wing and later allowed to go home.
"I met the concerned police officials of the case and answered their questions regarding the investigation, I have not been arrested and the investigation is going. Thanks all for the support," Zahra tweeted on micro blogging site, Twitter.
The police said the concerned investigating officer quizzed the female photojournalist as it is a part of legal proceedings
"Since there is an FIR, questioning is part of the legal proceedings. She was questioned by the Investigating Officer (IO) concerned. She hasn't been detained," Superintendent of Police Cyber Police Wing Kashmir Tahir Ashraf told a local news agency Kashmir News Observer.
Earlier, the female journalist in her tweet had stated: "So wish me good luck because it's time to defend my rights as a journalist. Going inside Cyber police station."
Her tweet evoked massive response from the social media user who wished her, and wrote, they stand in solidarity with her.
Booking the female journalist under ULPA had evoked a sharp criticism from journalist fraternity of Kashmir including the Press Club.
The police also booked the reporter, Peerzada Ashiq of the Hindu for his news report, alleging it was "fake" and was not done taking into account the version of district authorities.
The press fraternity of Kashmir, global media watch dogs including Committee to Protect Journalists, Reporters without borders, Amnesty international, Editors guild of India, Delhi Union of journalists and media professional from across the globe have expressed solidarity with the two journalists and demanded dropping of charges against the Masrat and Ashiq.