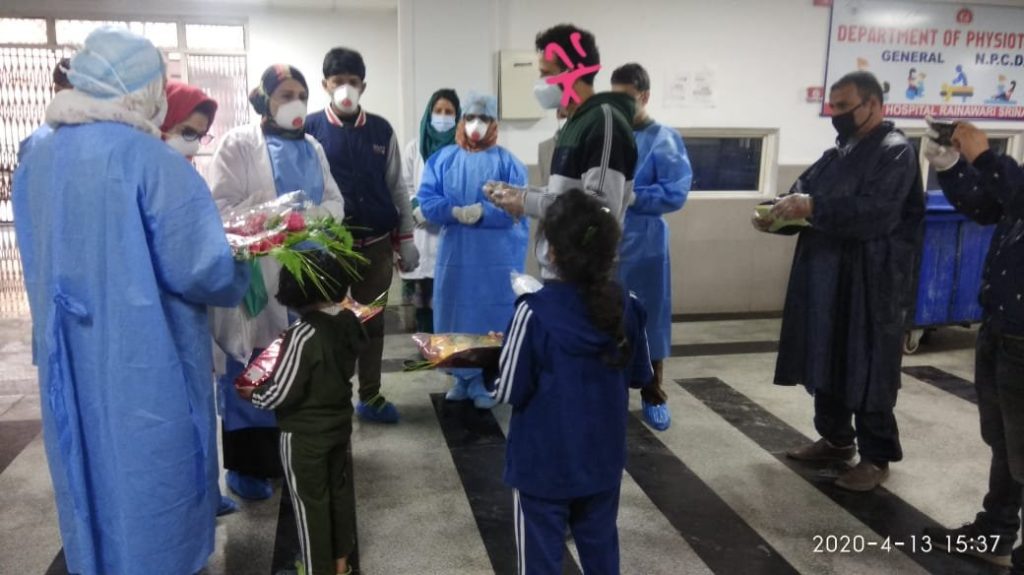 Srinagar, April 13: Two children, who happened to be first COVID-19 positive patients of such a younger age, were discharged from JLNM hospital Rainawari after they got cured on Tuesday.
According to the administration, the two children, were discharged from JLNM Hospital Rainawari Srinagar along with their mother who was a COVID-19 negative.
The mother was staying with her daughters all along when they were under observation and treatment at JLNM hospital.
The repeat samples of both the children and of the mother came NEGATIVE for COVID-19 today, administration said.