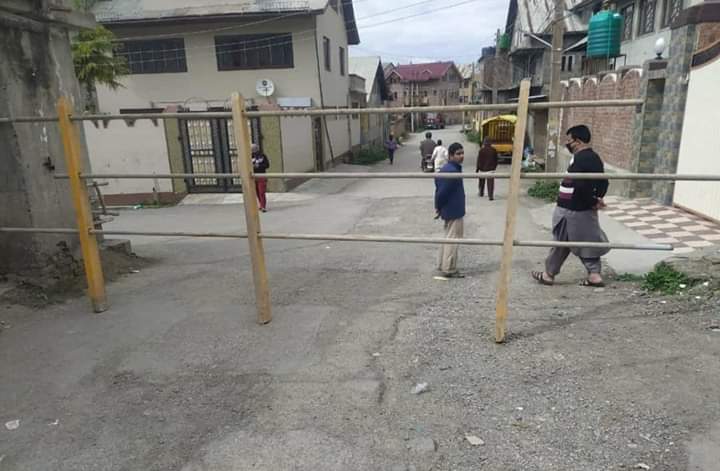 Srinagar, April 11: The positive Covid-19 cases continued to show a spurt in Jammu and Kashmir Union Territory with 17 more cases turning positive for the deadly virus on Saturday, pushing the tally up to 224.
"17 new cases were reported in J&K -5 from Jammu Division and 12 from Kashmir. The total positive cases now are 224," tweeted government spokesman Rohit Kansal.
At present, there are 214 active cases in J&K, of which 40 are from Jammu division while 174 are from the Kashmir. So far, six patients have completely recovered while four, including a woman from Jammu, have died. In the past eight days alone, 88 cases were tested positive in Kashmir. Srinagar tops the list at 58 cases.
Official figures reveal that till April 06, total number of tests conducted in Jammu and Kashmir were 1708 while as till April 11, the figure swelled to 3206. Figures suggest that there are 41 positive cases including two recoveries and one death from Bandipora district of Kashmir, 33 including one death from Baramulla, 11 from Budgam, three from Pulwama, 14 from Shopian, 15 from Kupwara, two each from Ganderbal and Kulgam and one from Anantnag district.
Similarly, as per official figures, in Jammu division, 19 positive cases including two recoveries are from Jammu district , 18 including one death  from Udhampur, three positive cases each from Samba and Rajouri and one from Kishtwar who has recovered.
Nodal officer for coronavirus at SKIMS Dr G H yatoo said that 11 persons were tested positive for covid-19 at SKIMS today.
He said that few more persons were admitted at the Institute whose samples were taken and reports are yet to come. Dr Deputy Medical Superintendent JLNM hospital Dr Tabasum said that no new covid-19 patient was added to the hospital today and all the positive patients who are undergoing treatment at JLNM are asymptomatic.
Repeated samples of few patients including some minors have been taken, whose reports are expected to come on Monday, she said. Jameel Ahmad Mir, Medical superintendent District Hospital Pulwama said that 29 more samples were taken today and sent for reports.
As per the daily official bulletin, 48,202 persons in Jammu and Kashmir are under observation while as 7,729 persons have been kept under home quarantine besides that 214 persons are in hospital isolation while as 422 persons are under hospital quarantine.
The bulletin stated that 10,921 persons have completed surveillance period and 28,912 persons are under home surveillance besides that so far results of 3,206 samples are available. "Out of 3,206 total number of samples tested, 2982 stand  negative while as 224  have been tested positive so far in J&K UT," the bulletin read. (KNO)