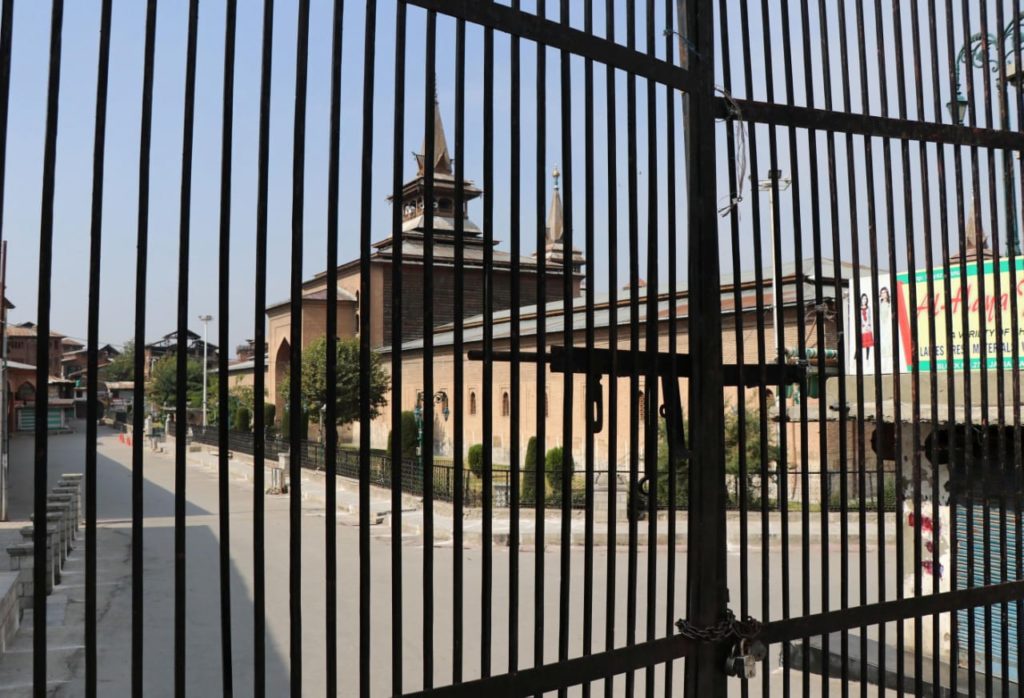 Srinagar: Anjuman Auqaf Jama  Masjid in a statement said that the congregational prayers held at Jama masjid on the occasion of Shab-e-Baraat (Night of Absolution) will not be observed on Wednesday.
On this night Mirwaiz e Kashmir Mohammad Umar Farooq addresses the faithful and special congregational prayers are held at the Jamia masjid . But because of the spread of the Corona virus pandemic at this time, no congregational gathering will be held at the historic Jama Masjid , neither will Mirwaiz be able to deliver the sermon as he also continues to be under house arrest, Anjuman stated.
Anjuman on behalf of Mirwaiz asked people to hold special prayers and supplications at home during the night and seek refuge of almighty Allah in this night of mercy and pardon from this pandemic, that is causing havoc across the globe, and pray that all humanity be delivered and saved from its spread.
The authorities have already passed an order that congregational prayers will not be allowed in view of the Shab-e-Barat.