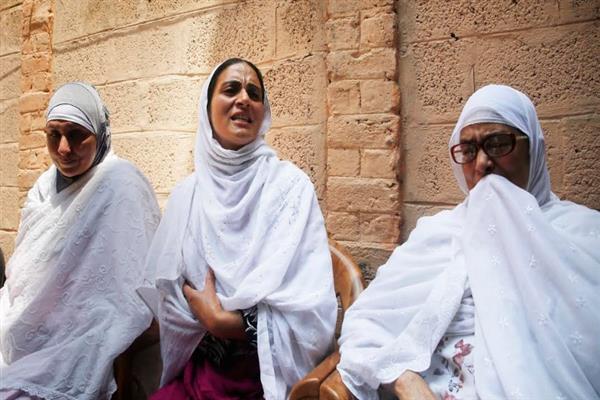 Srinagar: Expressing concern over the worsening health condition of incarcerated JKLF Chief Muhammad Yasin Malik, his family on Friday asked authorities to release him on bail in case they are not able to provide him necessary medical care.
"We only want to ask Indian authorities that if they want to keep Yasin Malik, a peaceful political leader in jail, do keep him but you have no right to deny him a proper treatment and medical care according to established laws and norms. If you are not able to provide him necessary medical care, release him on bail so that we his sisters) can provide him the important medical care and save his life," Malik's sister said while addressing a presser today at her Maisuma residence.
"We are asking for rights that every other prisoner is entitled to according to Geneva Convention. Why this apathy and cruelty towards Yasin Malik? If Indian government thinks that Kashmir issue can get resolved by killing Yasin Malik, then they should do it once, why put him on a slow death trail? This is why I have called all of you here and I appeal you to highlight this miserable condition of a prisoner, a man who all of you know and whose sacrifices all of you recognize," she said.
The family while expressing concern over Malik's condition said his health was deteriorating with each passing day in solitary cell at Delhi's Tihar Jail.
"My brother is suffering from multiple ailments. He has also developed infection in his ear for which he had already been operated. Such is his health condition that he is not able to stand properly," she added.