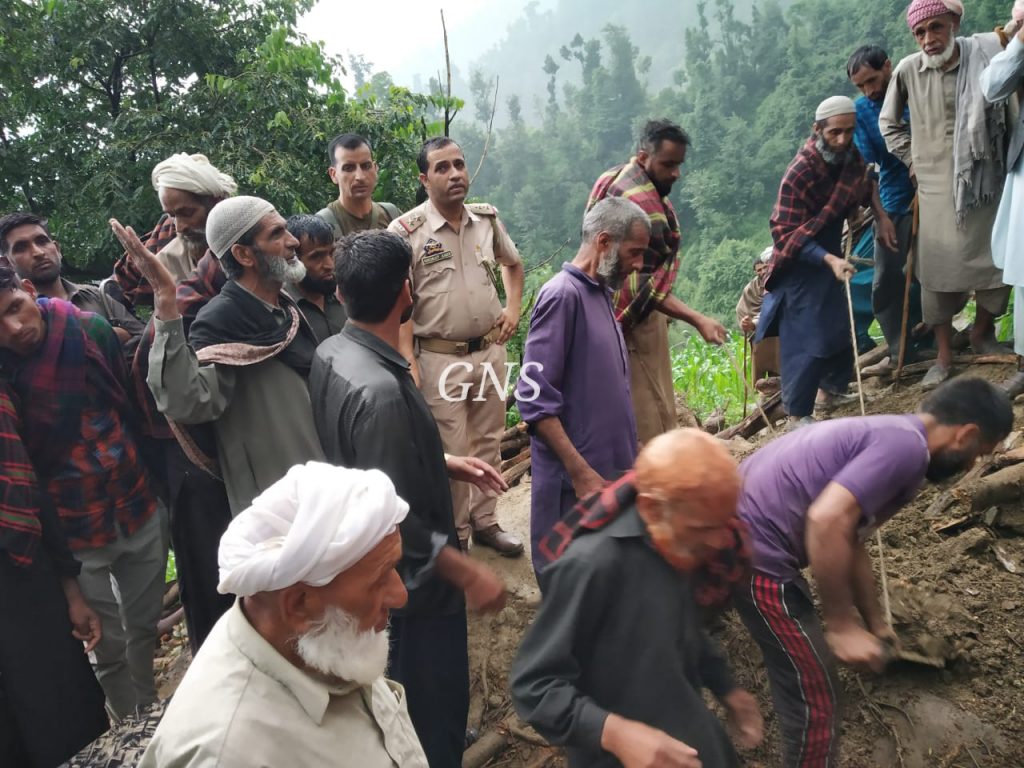 Poonch: A person died and a cow shed got damaged due to flash floods triggered by heavy rains in Charmer area of Surankote in Poonch district of Jammu and Kashmir on Wednesday.
Reports said that today afternoon, a cow shed of Mir Hussain collapsed and got damaged due to the flash floods caused due to heavy rain at Chamrer village of Surankote.
In the incident, the owner of the cow shed Mir Hussain got trapped and died due to the floods, they said.
Two buffalos and five goats also died during the incident, they said.
Incharge Police Officer Sub Inspector Showkat Amin Khan confirmed the incident and said that a Police party headed by him reached the spot and rescued 12 members of the family who got trapped in the area