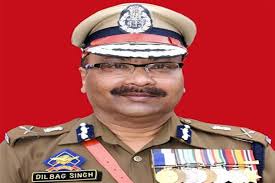 Srinagar: An amount of Rs 3 lakh was sanctioned to 14 Special Police Officers (SPOs) by the Director General of Police (DGP) under the newly introduced welfare measures in the state.
A police spokesperson said that under the newly introduced welfare measures approved in recently held welfare meeting, 14 SPOs have been provided financial assistance/medical relief today.
"The amount of Rs 3,04,529 has been sanctioned by DGP Dilbag Singh," he said.
He said the amount has been sanctioned to defray the expenses in connection with self-treatment/ treatment of dependents of these SPOs.
"The Financial assistance/Medical relief varies from the minimum of rupees five thousand to the maximum of Rs one lakh keeping in view the nature of the requirement of these personnel," he said.
"Rs One lakh has been sanctioned to an SPO who along with his son had sustained bullet injuries in a terrorist attack in north Kashmir. Around Rs 85,000 has been sanctioned in favour of six SPOs for the treatment of their dependents," he said.
Similarly, he said Rs 1.2 has been sanctioned in favour of seven SPOs for their self-treatment.
"The financial assistance in favour of these SPOs has been sanctioned out of Police Pariwar/SPOs Contributory Fund. The amount has been released online to the concerned SSsP for reimbursement/disbursement to the concerned beneficiary," he said.
"PHQ has been sanctioning financial assistance and medical relief for serving/retired personnel including SPOs to meet the expenses on their treatment and other exigencies. The assistance is provided out of different heads of Contributory Welfare Fund," he added.