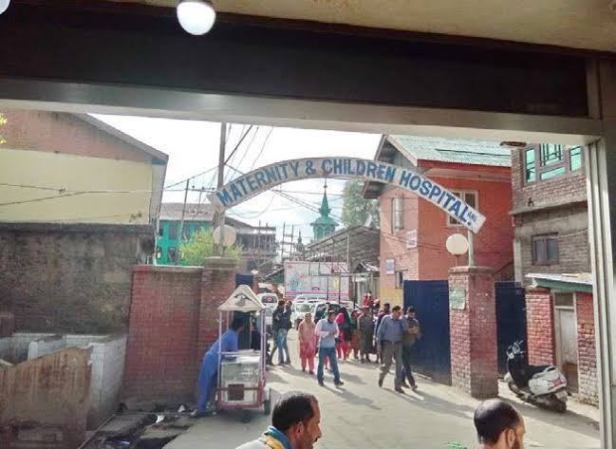 Anantnag: Even as the inquiry into the death of a pregnant woman at Maternity and Child hospital (MCH) Anantnag last week is yet to be finished, another woman died at the facility on Saturday due to the alleged negligence of doctors.
The death of the woman triggered massive protests by the family members and relatives.
Shazia, from Shamsipora village of Anantnag was taken to hospital on Friday after she complained of labor pain. The woman, after being operated, according to family members developed  swelling in abdomen.
"After her abdomen swelled we approached the doctors and requested them to examine her. They did not give any heed to our pleas for hours. When her condition further deteriorated they referred her to Lal Ded hospital. However doctors at LD declared her brought dead," family members said.
Scores of villagers most of them women Sunday morning reached the hospital premises and staged massive protests.
Raising slogans against the hospital administration , the protesters were demanding action against the doctors responsible for death of the woman.
"Two women died in this hospital in a weeks time. The hospital administration has failed to make the doctors accountable here who spend most of their time on private clinics," protesters alleged.
Medical superintendent, MCH,  Dr M Y Zagoo said they have initiated inquiry into the death of the woman.
"We have ordered inquiry into the incident. If any doctor is found involved in negligence action will be be taken," MS said.