Pulwama: Days after locals held protests at Primary Health Center (PHC) Kakapora in southern Kashmir's Pulwama district against non-availability of an ambulance driver in the hospital, the Chief Medical Officer Pulwama on Saturday ordered the transfer of six paramedics from the healthcare facility.
Although the authorities maintain that transfers were made in the interest of administration but the transferred employees said that the authorities have made them scapegoats to shield the doctors who actually are responsible for the mess in the hospital.  
Last week locals held protests in the hospital against the non-availability of ambulance driver at the facility after an accident case was brought to the facility. The locals demanded action against both the doctors and paramedics posted in the hospital.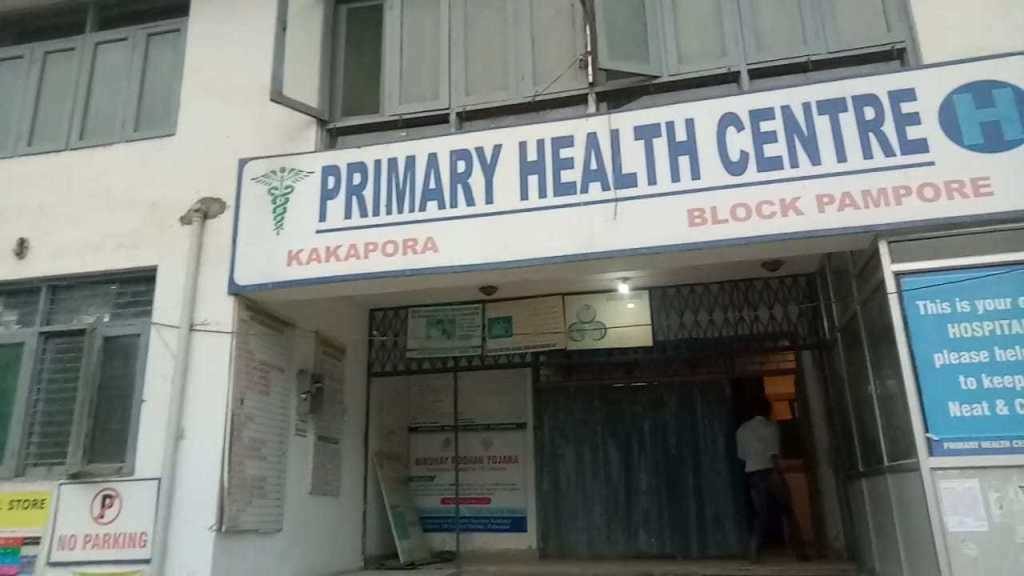 Five days after the incident, CMO on Friday transferred at least six Paramedics from the healthcare facilities to different hospitals of the district. The transfers were proposed by the Block Medical Officer Pampore under whose jurisdiction the health centers falls. 
The transferred paramedics expressed dismay over the action of CMO saying the CMO and BMO are trying to shield the concerned medical officers, Dr. Omar, and Dr. Shahnawaz. 
"If the ambulance driver was not available in the hospital when an accident case was brought, it is the negligence of the concerned medical officer. It was he who was supposed to ensure the availability of the ambulance and driver at the facility," the transferred paramedics told The Kashmir Press.
They said that their transfer is only aimed at pacifying the public anger.
"The authorities in an attempt the pacify the public anger have ordered our transfers but the medical officer who is actually responsible for the mess has not been touched. This is unjustified on part of authorities to make paramedics scapegoats and shield the doctor," a transferred paramedic said. 
Chief Medical Officer,  Pulwama,  Dr. Haseena declined to comment on the issue. "I am busy. Talk to BMO Pampore," CMO told The Kashmir Press.
However,  Dr Arshad,  BMO Pampore said: "All of them were overstaying in the hospital." 
Asked why the medical officer accused of failing to keep the ambulance available in the hospital, BMO failed to give a convincing answer.