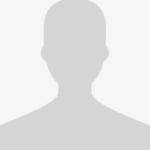 As I write this letter to you, hoping that it will bring about a change that will prevent fathers from shoulder the coffins of their children because of criminal negligence of some doctors, I'm filled with sorrow, grief, rage and above all a feeling that I have failed as a father and as a failed husband — emotions I would not even wish for my enemies.
Being a father truly is a blessing and watching your children grow into a man or a woman is the most amazing experience. But, my family, my wife and I were wronged of this blessing at Government Lal Ded hospital by some unprofessional people, who should not be allowed to call themselves doctors or practice medicine. I'm sure no one would want a doctor who was more concerned for her dress being ruined by blood and her dinner than the survival of my two sons and wife. Sympathy, empathy or even principles to save lives meant nothing on the dreadful night of June 28 and my wife and children were not the only ones at the receiving end.
Shouldering the tiny coffins of my children, trust me when I say this; was the most difficult and soul numbing thing I have ever done in my life. And pretending to be strong for my family and wife, who were a wreck, was unbearable.
My hands and legs start to shiver and my mouth dries up whenever I think of the night I lost my 'changu, mangu' (that is what I used to call them when I talked to the baby bump of my wife). My wife started having contractions at around 2230 hrs on June 28. We called our concerned doctor, who after diagnosing over the phone said it is Braxton Hicks contractions. He said that we should not worry and if the pain continues my wife should take a tablet which she takes in the morning for contractions.
But, to make sure my wife was alright I decided to take her to Lal Dal hospital, a decision I will have to live with for the rest of my life. While we were on way to the hospital, she said that her pain is subsiding. On reaching the hospital, she walked all by herself from the parking of the institute to the Emergency Ward — a distance of about 500 meters – without any assistance. The doctors on duty asked her to lie on the bed and without any test – Ultrasound or other test – declared that both the babies have died. When my wife insisted that she can feel the movement of the babies and my mother-in-law argued about the same they were shouted at and silenced. The doctors did a Pelvic examination and said that the cervix has dilated. "…as the babies have already died we have to induce labour and deliver them immediately," said the doctors at the duty on June 28 at 23:40 hrs.
When my wife protests against it and said she can still feel the movement of the children — Ali and Abu Bakar — she was slapped and asked to shut up or leave the hospital and die (I was never allowed into the room and the security personnel pushed me out every time I tried to enter). A level 2 Ultrasound was done just two weeks in which everything was normal and both the babies were healthy.
As I write this letter to you, hoping that it will bring about a change that will prevent fathers from shoulder the coffins of their children because of criminal negligence of some doctors, I'm filled with sorrow, grief, rage and above all a feeling that I have failed as a father and as a failed husband — emotions I would not even wish for my enemies
Injection to induce labour was given to her though the drip which was put on her forearm. And she was taken to the 'Labour ward', where babies were delivered. Still no Ultrasound or any other tests to verify whether the children were alive or dead were done. The first baby was delivered at around 0030 hrs on June 29 and he was alive… My wife says that the senior doctor had asked the assistant to put the child (my baby) on the table, despite him being alive, as according to her (the doctor) he had no chance to survive. It was only after a junior doctor insisted; the baby (rapped in a cloth) was taken to the ICU for children. The doctors again had to inject drugs to get the second baby out. My wife says it was the most excruciating experience as the second baby was higher up in the womb. The doctors had to manually pull the baby down to get him out. This was the time when the doctor complaint of her dress being ruined by the blood of my wife and children (Madam had my children been alive I would have not minded your comment and in fact would have brought you 10 dresses, 100 times expensive then what you were wearing. But talking about your dress when my two children were about to die under your watch is sickening). My wife pleaded with the doctors to save the second baby as the babies were non-identical twins and the second child had a separate sac and separate placenta. The second baby was delivered and he too was alive… he was also taken to the ICU for children. Instead of consoling my wife, the behavior of the doctors was the most important factor that my wife is afraid to consult a doctor for further course of action.
My boys — who were as strong as their mother is — fought to survive for almost three-and-a-half hours without any support from the hospital authorities. The doctor said that as the babies were born premature (in the 23rd week of pregnancy) there was nothing they could do. It was at around 04:15 in the morning, I received a call from a doctor asking me to get the admit card of my wife. I called my mother-in-law and asked her to get the card… I took the card to the ICU where a doctor, probably doing house job, took the card and started writing on a different card without bothering to tell me that my children have died. It was only after I inquired after their health; he said 'they are dead' and went on to do his paperwork (business as usual).
Then a nurse asked me to get blankets so that the babies could be wrapped and given to me. It was the most difficult thing, to buy blankets for my dead babies. I could not find a soft blanket for it could have hurt my babies. But I could not fathom how it would make any different as they were already gone. I drove from the hospital to my house with my sister holding them in her arms.
Ali and Abu Bakar were to be washed before burial so the water was heated…. I could not even muster the courage to hold them in my arms and kiss them goodbye. I just sat on one side of the room and cursed myself for not being able to do anything. Even though my kids were very young and were yet to develop, they were the most beautiful thing I have ever seen. Their feet and hands resembled that of their mother and were as brave as she is. Instead of driving my kids to a playfield, I drove them to our graveyard, where they were laid to rest.
After burying my two little kids, I went to the hospital to seek some answers. I went to the Medical Superintendent (MS) of Lal Ded Hospital, who looked at the file of my wife and asked if there was a second part to the file. He then asked another doctor to have a look at the file. I could sense the uneasiness of the MS while handing over the file to another doctor. Then the lady doctor said that the babies were born premature and I should be relieved that they are dead or else if they survived and had complications, I would have to face difficulties. The details about why the babies were born premature were left out conveniently. The MS then said that there was nothing they could have done without answering why no Ultrasound was done to check if my babies were dead or alive. Why Cervical Cerclage, which has success rate of 85 per cent to 90 per cent, was not done to save the babies as my wife was not in labour and in fact labour was induced by injections. The doctors have conveniently not written anything about the injections which were given to my wife to induce labour in their reports with a criminal intent to save themselves. They have also not written that they had informed us that the babies have died.
What exactly happened that night needs to be investigated and the guilty should be punished so that no one has to go through what my family, my wife and I had to go through.
I still can't believe that Ali and Abu Bakar are gone and I can't see them ever again, not until I die and meet them in the afterlife. The next day I went to see my children at the graveyard and I promised them I will try with all my might that what happened to them will not happen to anyone else.
In the same ward (218) where my wife was kept after the delivery, there was another couple which also had twins at around 0100 hrs on June 29. But the family alleged that one of the babies died after he slipped from the 'tray' and fell on the ground, resulting in his death. The family, a resident of border district of Kupwara in north Kashmir, alleged that they were asked 'not to speak out about the incident or else their second baby would also die'. The woman, who was in deep shock, didn't even take her second baby in her lap. It was only after counseling from almost everyone in the ward, that the woman breast feed her child after over 36 hours of the birth.
I still can't believe that Ali and Abu Bakar are gone and I can't see them ever again, not until I die and meet them in the afterlife.
Similarly, a woman — Tahira Parveez Mir — was admitted to Lal Ded Hospital in June following acute pain. The woman had delivered a baby few days back in the government hospital. The woman was kept in the hospital for three days during which about 70 painkiller injections were administered to her to control pain, but nothing was done to treat her. On the fourth day as her health further deteriorated, her family was told by the doctors that she can no longer be treated at the hospital and should go to SHMS, hospital.
In SHMS hospital, she underwent an emergency operation following which 3.5 kg cyst was removed from her uterus. "The doctors at SHMS hospital said that she would have died if the operation would have been delayed by half-an-hour," the family of the woman alleged.
These are not some isolated cases of medical negligence at Lal Del Hospital. Some of the cases don't get reported due to fear of repercussions if either the mother or the baby is alive while the others take it as the will of God. Earlier this year, a Kupwara woman had given birth to a dead baby on the road after the doctor on duty at Lal Ded Hospital refused to admit her in January, triggering protests and criticism from all sections of the society.
Through this letter, I would request the Governor to intervene not in just my case, but all the cases in which families have claimed death due to negligence at Lal Ded Hospital. Mr Malik should initiate inquiry in all these cases and punish the guilty. Until and unless doctors at the only maternity hospital in the valley are made accountable, things will not streamline at LD hospital.
P.S. -Medical Superintendent of the hospital should not be part of the inquiry team as it is his hospital and staff which is under scrutiny.
UPDATE – After a D&C was conducted at Lal Ded Hospital on the fateful day, she again has to undergo the procedure as bits of placenta was left behind which is creating problems.
Regards
Abid Soffi
Father to two murdered sons
Correspondent
United News of India (UNI), Srinagar
9419069480