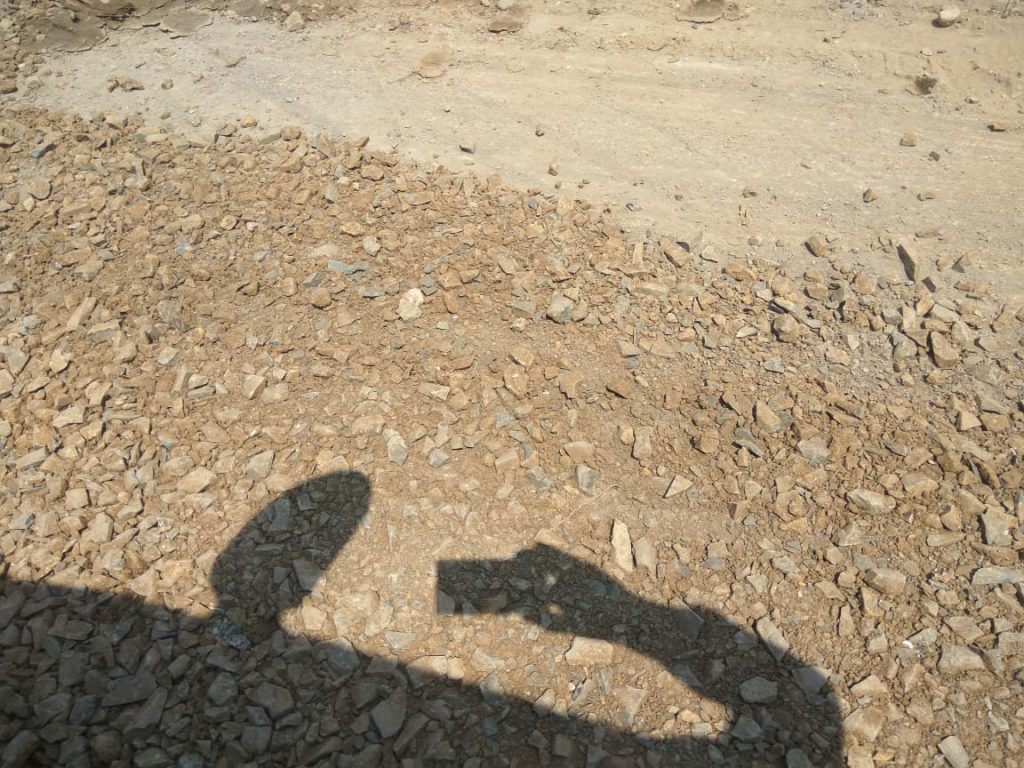 Anantnag, People of various villages of Bijbehara on Friday accused the contractor and junior engineer of using sub-standard material in the macademusation of Bijbehara-Sirhama road.
The widening and macademization of the busy road connecting dozens of villages with Tehsil and district headquarters was started some three years ago. Though the macadenization on several patches of the road was completed last year but the same was delayed on other long patches due to the issue of compensation with the people whose houses came under the widening project.
The work on the remaining patches was started this year after the compensation issues were resolved with the house owners.
The widening is being carried out under the central sponsored scheme PMGSY. The executing agency PMGSY has allotted the contract to a local construction company Tarmac owned by Ghulam Mohiudin Lone of Pampore. The construction company in turn allotted sub-contracts to local contractors Mohammad Imran and Sabzar Ahmad.
However locals of Kandipora village alleged that the construction company in nexus with the junior engineer is using sub-standard material in the macademization.
"The contractor is supposed to use WetMix (material collected from stone crushers) beneath the macadam but he is using muck of the quarries (muddy small stones collected from mountains)," locals alleged.
They said the contractor is using the sub-standard material under the nose of the concerned JE which indicates the nexus between the two.
"When other patches of the road were being macadamised last year we informed the JE about use of muck by the contractor that time as well but he ignored us saying that he will get the material tested," locals complained.
The construction company in last two days has macadamised at least 400 meters using the same material.
However,  on Friday when the locals raised strong objection the contractors immediately removed the quarry muck from the small patch and fled along with men and machinery.
Kashmir Press is in possession of a video in which contractors are seen removing the sib-standard material from the road.
"There is everything likelihood that the contractors will now lay WetMix beneath on the remaining portion of the road before laying the macadam over it but what about those long macadamised  patches where JE allowed them to use the muck," locals of twin villages Wopzan and Kandipora said.
An official of the PMGSY said that using quarry muck instead of WetMix is no way allowed.
"It amounts to big fraud. It is a multicrore project and in the estimate use of WetMix is clearly mentioned," the official said.
Executive engineer,  PMGSY could not be reached as he did not respond to repeated calls from The Kashmir Press.