Srinagar: Despite cloudy weather, fresh batches of pilgrims on Tuesday left Baltal and Nunwan Pahalgam base camps for undertaking annual pilgrimage to holy Amarnath cave in south Kashmir.
Yatra from Bagwati Nagar, Jammu, resumed on Tuesday morning after remaining suspended for a day due to security reasons following strike called by separatists on the third death anniversary of Hizbul Mujahideen (HM) commander Burhan Wani.
Yatra was progressing smoothly from both traditional Pahalgam and shortest Baltal tracks, a yatra official said, adding that so far, 1.12 lakh pilgrims have darshan of the ice-Shivlingam since the commencement of the annual pilgrimage from July 1. The pilgrimage will conclude on August 15, the Rakshabandan day.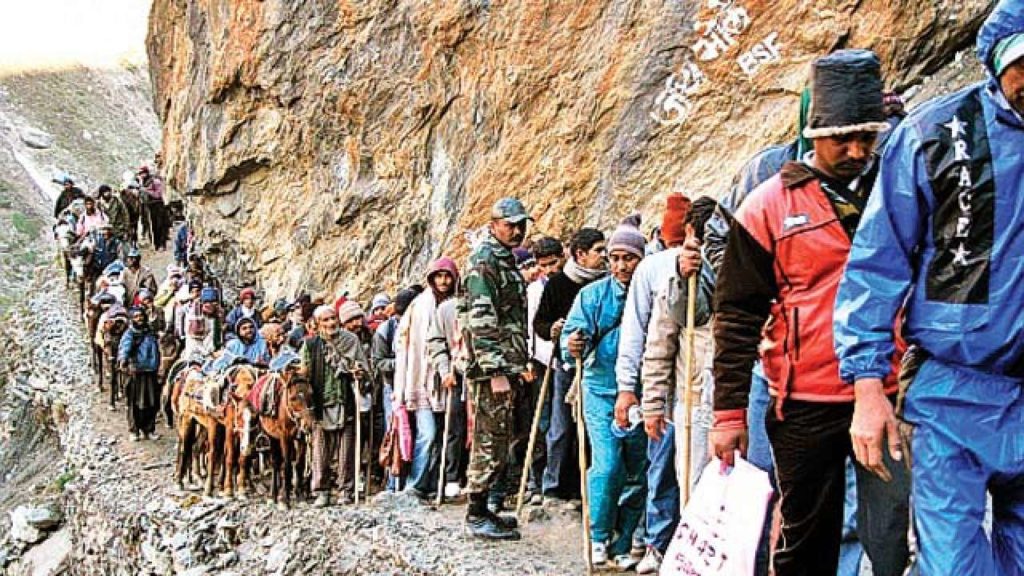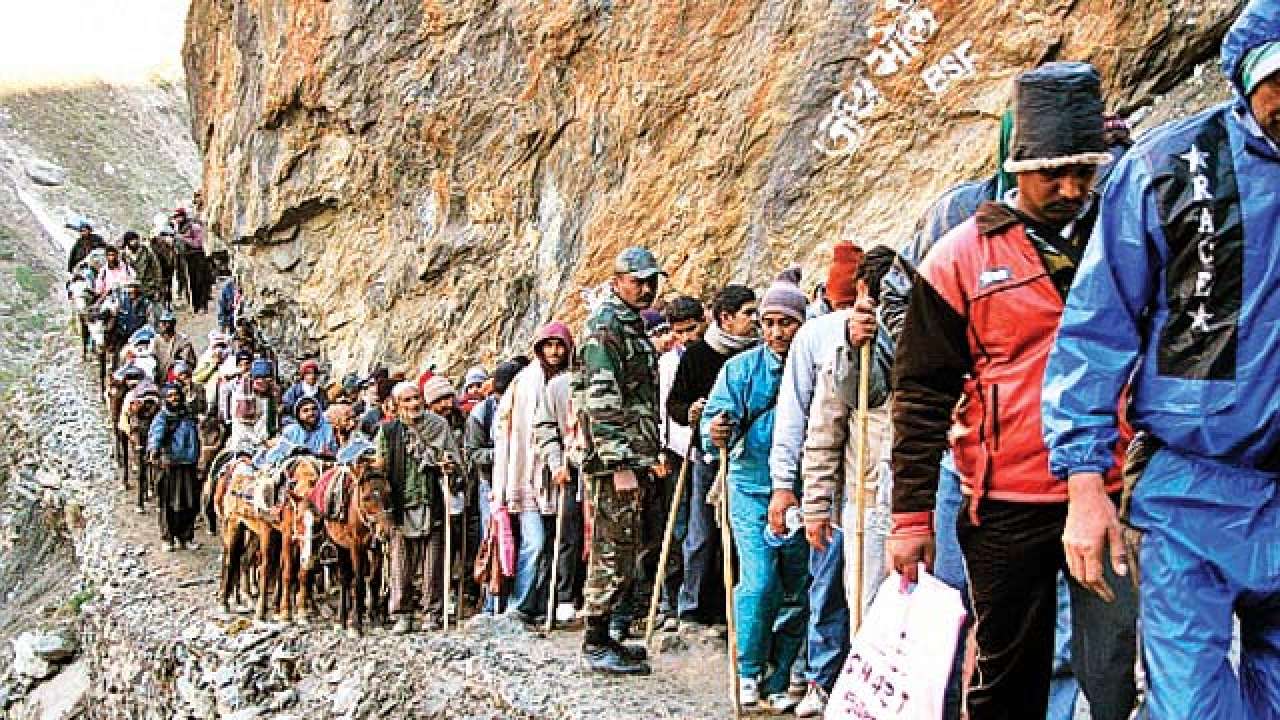 He said about 1.12 lakh pilgrims, including women and sadhus, from different parts of the country have paid obeisance at the holy cave since the commencement of the pilgrimage from July 1 till this morning. Since early this morning, yatris, who had night halt at different halting station, have darshan of the self made Ice-Shivlingam and more yatris are on way to holy cave. 
He said a fresh batch of pilgrims, including women, children and sadhus, left Nunwan Pahalgam base camp for Chandanwari, the last motorable halting station on traditional yatra track. Meanwhile, the pilgrims, who had night halt at different stations, including Chandanwari, left for next stations early this morning. 
He said fresh batch of pilgrims also left Baltal base camp for the holy cave early this morning. The pilgrims, including women, children and sadhus, will reach the holy cave after covering the distance on foot, he said. Helicopter service is also operating normally from both sides.
Majority of the pilgrims, who had darshan at the cave shrine, left for their homes. However, some pilgrims are taking time to visit Dal Lake and other tourist places, including Gulmarg, Sonamarg and Pahalgam before leaving for home.
He said majority pilgrims, even those who are undertaking the pilgrimage via Pahalgam, are returning through Baltal route.