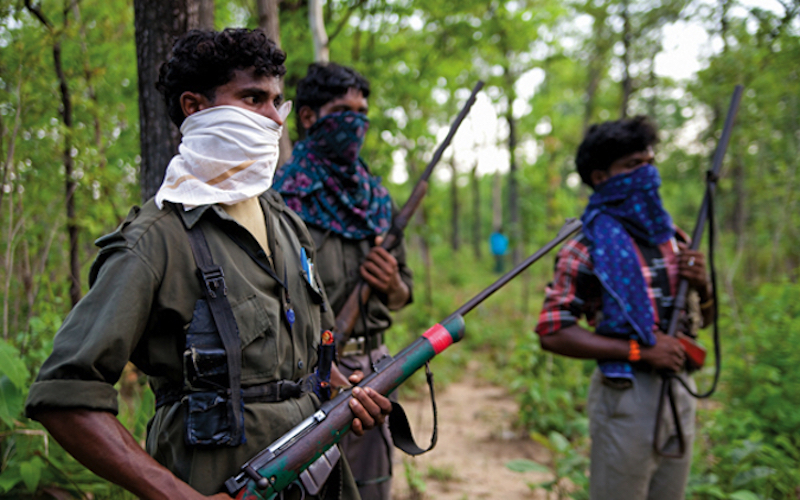 Raipur, Jul 6 (UNI) A total of 370 bodies of Naxalites have been recovered after encounters with security forces during the last 42 months in Chhattisgarh, official said on Saturday.

Director General of Police (DGP) DM Awasthi while addressing a press conference, here, following the early morning encounter between security forces and Naxalites in Dhamtari district, wherein four Naxalites, including three women cadres, were killed and their bodies were recovered with large cache of arms.

According to the DGP, the actual number of Naxalites killed in encounters with security forces may be higher since retreating Naxalites often try to take away maximum bodies of their deceased cadres.

The information gathered by the Special Intelligence Bureau (SIB) about Naxalites and their activities proved to be highly rewarding for the security forces in their fight against Naxalites in the state, the DGP claimed.

Dismissing reports over Naxalites expanding their bases in new areas of the state the DGP said that it was in fact, the security forces that made inroads into core Naxal-infested areas of Bastar that remained inaccessible due to a higher presence of Naxalites.

To a query on information-sharing about Naxal activities with neighbouring states like Telangana, Odisha, Maharashtra, Madhya Pradesh and Andhra Pradesh, the DGP said that it was in practice for long and efforts were being made to carry out joint operations against Naxalites in the border areas.

Chief Minister Bhupesh Baghel too has agreed on this approach, he informed.

The DGP admitted that the sudden rise in cases of suicide by security personnel in Bastar region was a matter of concern.

He, however, said that CRPF and state police decided to jointly conduct counselling sessions for over-stressed personnel at all camps situated deep inside the jungles and in core Naxal-affected areas.