Jammu: The toll in the Kishtwar road accident on Monday swelled to 35 while 17 were injured out of which 15, were airlifted to the Government Medical College and Hospital Jammu.
Earlier in the morning 32 persons were killed and 20 injured when an overloaded mini bus plunged into a deep gorge in Kishtwar district.
"The toll has climbed to 35 and 17 persons are injured out of which 15 have been airlifted to Jammu Hospital," a senior police here said.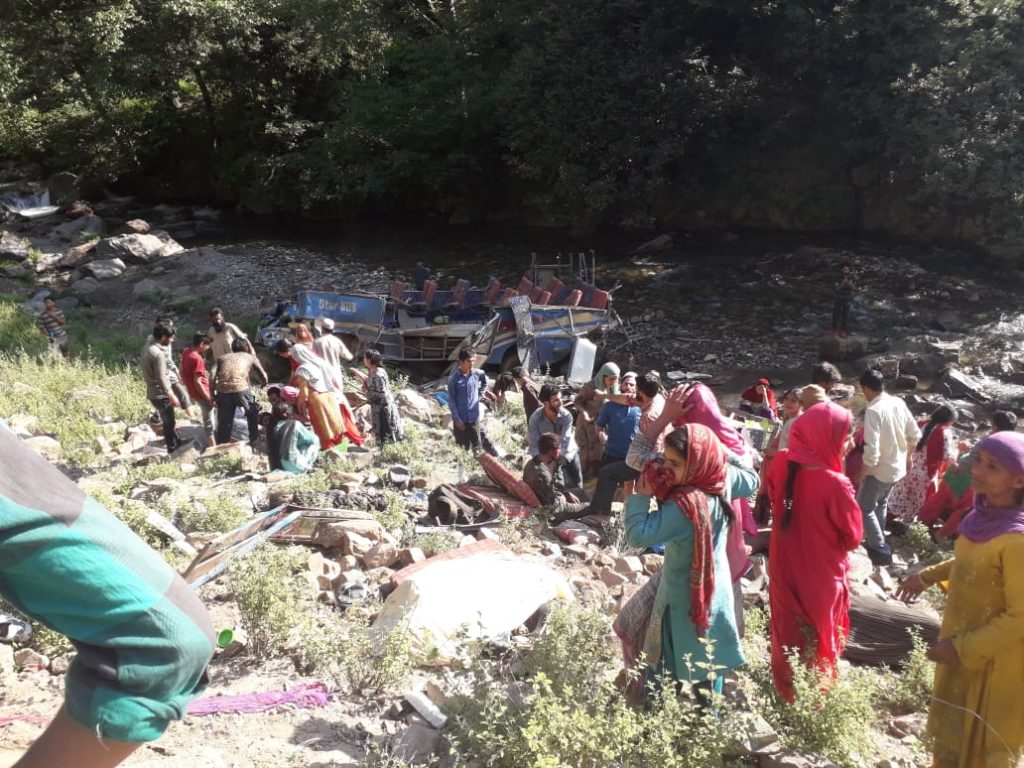 He added that two of the injured were admitted to district hospital.
Police said that a minibus (JK17-6787) this morning skidded off the road and plunged into a deep gorge when it was on its way from Keshwan to Kishtwar.
He said that the accident took place near Sirgawari area in Keshwan, adding, "rescue operation was immediately launched by the police and locals and the dead bodies were evacuated."
He said that injured have been rushed to the district hospital. Jammu based defence spokesman Colonel Devendra Anand said that a MI sortie of Indian Air Force airlifted seven patients including a child and four attendants while civil chopper Pawan Hans also evacuated four persons to Jammu Hospital. 
A government spokesman said that Jammu and Kashmir Governor, Satya Pal Malik has announced an ex-gratia of Rs 5 lakh each to the next of the kin of the deceased and directed the administration to provide best medical treatment to the injured in Kishtwar road accident.