Srinagar: Former independent lawmaker engineer Rasheed and bureaucrat turned politician Dr. Shah Feasal Tuesday while announcing their alliance "Peoples United Front (PUF)" insisted they will tackle the issue of Kashmir and the issues of Kashmir seriously and sincerely.
"Ours is an agenda of hope and we will not lead people down," Engineer Rasheed said. "Right now, we feel really let down for the lack of credible leadership."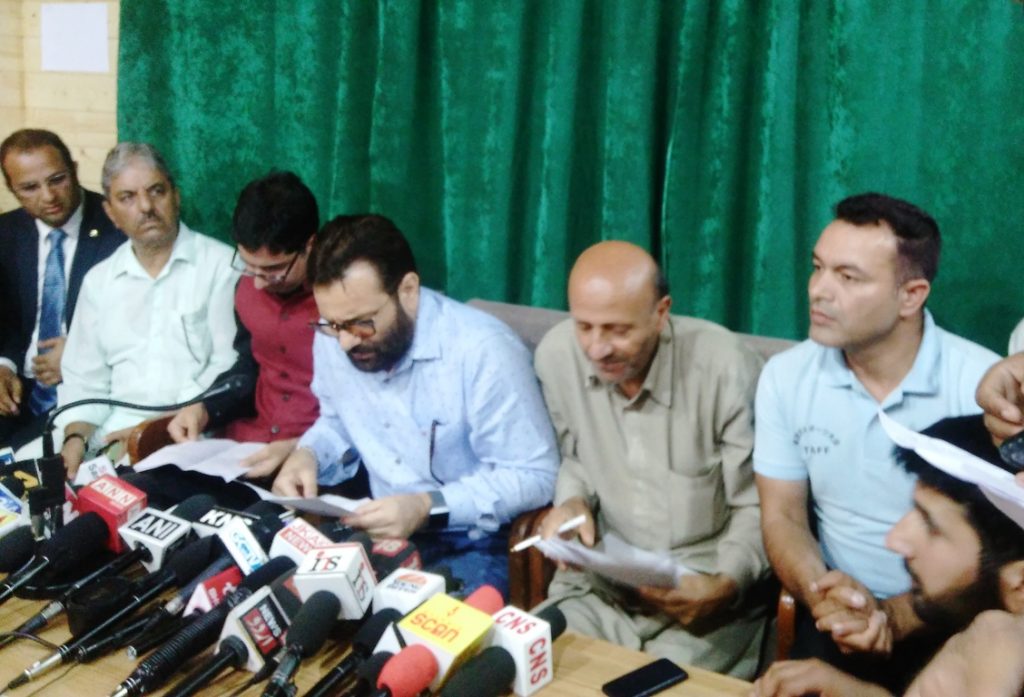 Javed Mustafa Mir, a four-time lawmaker from Chadoora who debunked Peoples Democratic Party said that AIP of Engineer Rasheed and JKPM of Dr Shah Feasal have decided to enter into a pre-poll alliance in the backdrop of the prevailing situation and political uncertainty in the state. He said there are assaults on the special position of the state and there is a lack of credible political alternative and there is no political force that can give good governance and fill the political vacuum.
Mir said the PUF will engage all sections of the people across the state and will work on the agreed agenda. Mir will head the alliance's 3-member coordination committee.
Feasal said the Front is all inclusive and will provide justice and opportunities to all. He said the history will take note of the fact that when the state was fighting its existential battle there were some people who avoided staying divided and joined hands together.
"We are not here for rehabilitation but both of us have sacrificed something to serve the people," Rasheed said. "I was an engineer and I gave up the job to serve people and Shah Feasal was IAS topper who resigned after 10 years to serve the people."