Pakistan Prime Minister Imran Khan Saturday delivered a keynote speech at the 14th OIC Summit  in Makkah, saying "Islam has nothing to do with terrorism."
In his address to the Summit in the Kingdom,  PM Khan   raised the issue of Islamophobia, saying: "When someone from the West blasphemed our Holy Prophet (PBUH), I always felt the response from the Muslim Ummah and OIC was lacking."
"Some western countries are suffering from Islamophobia. The West should differentiate between moderate Muslim and extremist Muslim," he added.
PM further said: "The international community has to respect the feelings of more than 1 billion Muslims."
Imran Khan also urged the Muslim world to pay more attention to science and technology."
"We must pay more attention to quality education and universities; an area in which the Muslim world lags. I fear the Muslim world may be left behind again and this is the best forum to raise this concern in."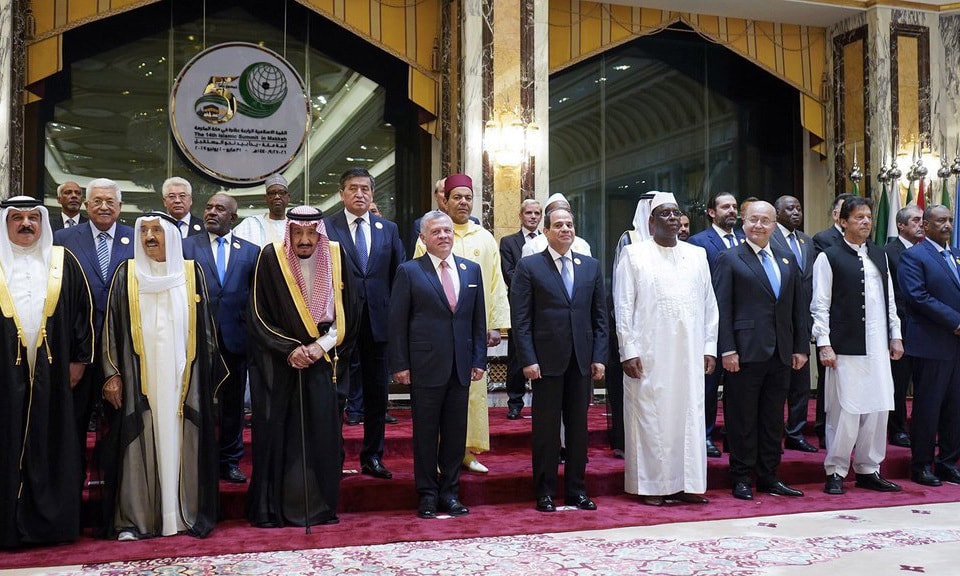 He also touched upon the plight of the people of Kashmir as well as Palestine, saying Pakistan supports the two-state solution and recognising East Jerusalem as the capital of Palestine.
"The people of Kashmir must also have their right to self-determination; us as a body must stand against the oppression happening with the Muslim world."
He reiterated Pakistan's strong stance to resolve Kashmir dispute, saying it must be resolved as per UN resolutions and aspirations of the Kashmiris, adding that peaceful struggle of the people of Kashmir and Palestine must not label as terrorism. (Agencies)