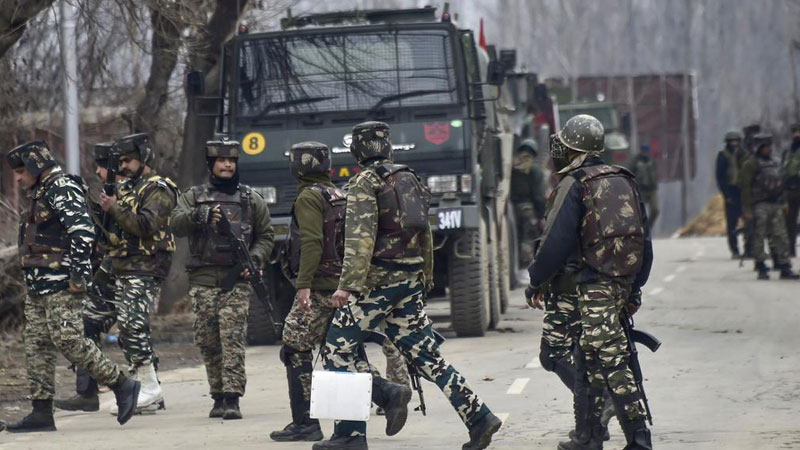 Srinagar: The exchange of fire between the militants and government forces have stopped in South Kashmir's Pinjoora area of Shopian, locals said.
Locals said the government forces which include police, army and CRPF have blasted the house where they suspected that militants were hiding following which the gunfire stopped.
"One house has been razed to the ground," locals said.
"But no body has been retrieved yet. The search operation is still in progress".
The locals said the  house owner,  Mohd Shafi Malik, whose house was blown up by forces sustained injuries after he received a bullet in his leg. It is not clear who fired at him.
"It is not clear whether militants were hiding in his house or not," locals added.
One civilian was killed while over 40 persons sustained injuries due to pellets and other fire arms after hundreds of people converged towards the gunfight scene to save the trapped militants.
According to the officials, local militant of Jaish-e-Mohammad outfit, Zeenta Naikoo was believed to be trapped in the cordon.