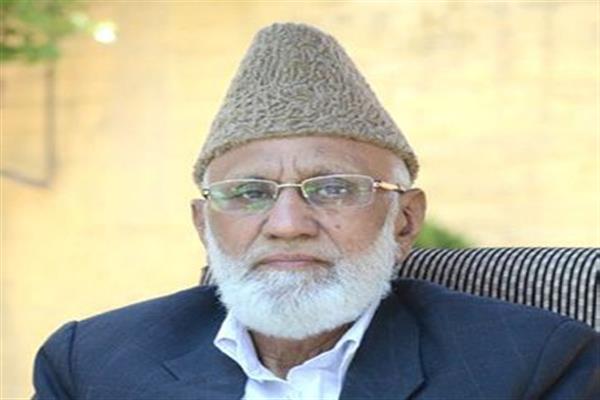 Srinagar: Tehreek-e-Hurriyat chairman Mohammed Ashraf Sehrai Monday reiterated his demand of immediate and unconditional release of all political prisoners before the Eid-ul -Fitr.
In a statement, Sehrai  said: "Such arbitrary detentions are nothing more than the political vendetta and govt have no legal and moral authority to prolong their detentions. So we demand their release so that they join their families on the eve of festival."
"Majority among these political prisoners are in preventive custody and are in without any trial and others whose cases are in courts are deliberately not taken for the hearings on one pretext or another and in this way their detentions getting prolonged," he said, adding that "Kashmir issue needs to be resolved in its historical perspective instead of caging political leadership, activists and common Kashmiris over political dissent which has created unprecedented situation in Kashmir".