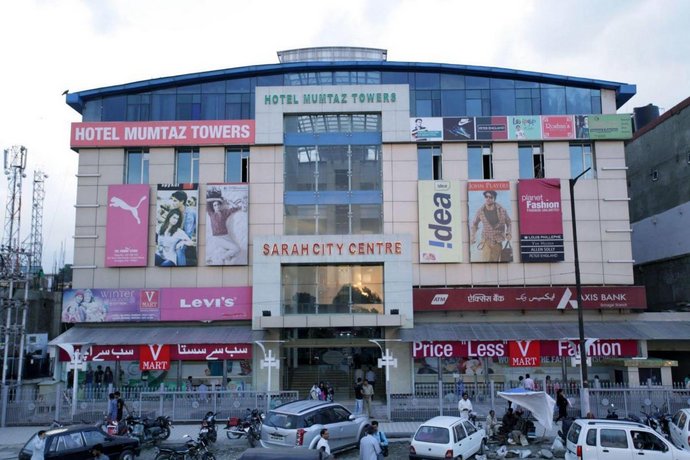 Srinagar: The bumper offer publicized by the utility store V-Mart located at Jehangir Chowk has turned out to be a complete hoax.
According to the customers, the V-Mart sent them SMS's (Short Service Message) on their mobile phones, announcing a bumper offer that if they shop from their store, they will get to shop for Rs 2000 free if they buy products for Rs 2000 .
"After I got the SMS on May 17, like other customers, I rushed to the store to buy things," Mashoor Ali, one of the customers, who was lured by the bumper offer, told The Kashmir Press.
"They V-Mart offered that if we shop for rupees two thousand, we will get chance to shop products for Rs two thousand more without actually paying for it".
Ali said next morning he went to shop from V-Mart store at Jehnagir Chowk.
"I picked up the clothes," he said.
"I asked for the offer at the billing counter. The person there told me that this offer has expired. I told them why have they sent a SMS yesterday evening?"
As the word spread that there was no bumper offer on buying items at the V-mart store, customers turned angry, raising hue and cry.
Every one of them said that they have rushed to the store following the bumper offer.
"I entered into an argument with the V-mart manager who failed to explain the reason as to why the offer was made at first place," Ali said.
"Later the V-Mart staff took me hostage and locked me in a room along with my brother from morning to the evening".
Following this ugly affair, Ali and his brother called their father on phone.
"The father got me and my brother released from the mart. Then he registered the complaint at Police station Sher Gari," Ali said.
"We want a legal recourse against the V-mart for being unprofessional. They have mentally and physically tortured me. Is this justified that for raising a voice against the subterfuge, they will lock me in a room?"
The police have taken cognizance of the complaint and are investigating the matter.
The manager of V-Mart Tahir Ahmad said that the SMS was wrongfully sent by the computer software.
"It was actually a fault in the software," he said, without explain as to why the store did not communicated to the customers to ignore the previous messages announcing bumper offer.
The customers said it was not the first time that the V-mart has sent SMS announcing bumper offers. They showed SMS's which showed that V mart had on 31 july 2018, 26 August 2018, and on May 18, 2019, sent two bumper offer SMS's', but later they proved to be hoax.