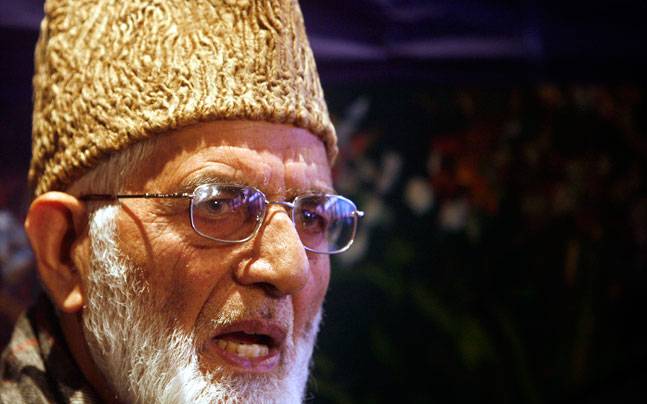 Srinagar: Chairman Hurriyat Conference (G) Syed Ali Geelani on Friday paid tributes to youth killed in Pulwama and Shopian encounters, saying that the bloodbath, death and destruction in valley is only because of Indian rulers who  are still in "denial mode".
"On the pretext of search and cordon operations, common people especially youth are deliberately targeted with bullets and pellets by the men in uniform. In this grim situation, the life of common people has become miserable and vulnerable at the hands of armed forces in every nook and corner of the state especially in South Kashmir," Geelani said in a statement.
"India will never succeed in its nefarious designs in diluting and crushing the sentiment of freedom and ongoing movement for inalienable right to self-determination, as Kashmiri people are determined to continue the ongoing sacred movement of the martyrs till it reaches the logical conclusion and will never allow these supreme sacrifices go waste".
Hurriyat (G) chairman alleged that security agencies were pushing youth to the wall where they leave no other way for them than to take an extreme step, so that the forces have a reason to eliminate them.
"Our nation has proved it beyond doubt for the last 71 years and will continue to do so in future as well till India accepts the hard reality and respects its own commitments on Kashmir made at the national and international fora," Geelani said.