Srinagar: Former legislator Er Rasheed Wednesday called on Governor Satya Pal Malik and urged him to do 'justice' with the candidates who have qualified the preliminary test.
"Er. Rasheed briefed Governor in detail about the issue and said that the issue by no means should be seen on regional basis are Jammu V/s Kashmir," said a spokesman, in a statement.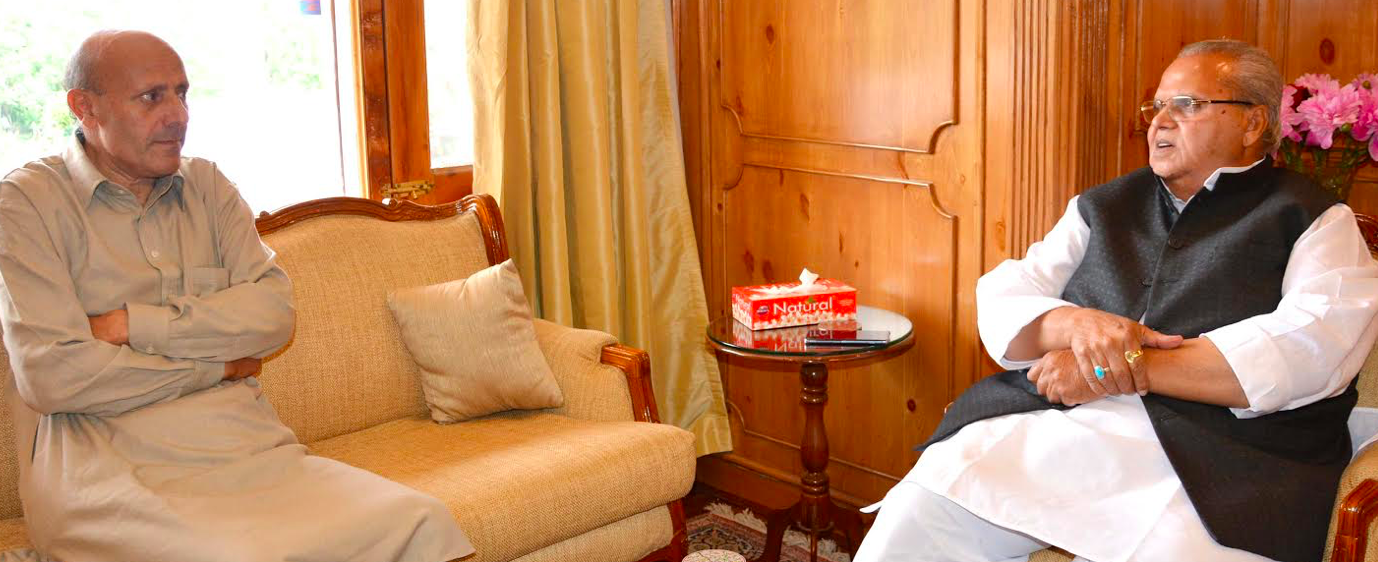 He said that norms of recruitment cannot be changed once the recruitment process has started and doing so will be a violation of Supreme Court ruling.
"Governor assured Er. Rasheed that he will look into legal and all other dimensions of the issue," said the spokesman.
Rasheed has expressed deep concern and displeasure over AICTE directives on seeking admission by Kashmiri students in institutions and colleges of Pakistan administered Kashmir.
"It simply means politicizing of education and the directive is just to victimize Kashmiri students. New Delhi should have appreciated the initiative of Pak government to provide admission to Kashmiri students as it is New Delhi which has been accusing Pakistan of training Kashmiri students with arms. Central government must intervene and stop AICTE authorities from issuing such meaningless, illogical and narrow minded diktats," the spokesman quoted Rasheed as having said.